Adding Resumes to an ePortfolio
Article Last Updated November 2018
The ePortfolio system allows users to create an online resume that they can attach to any of their portfolio pages or collections.
Resumes can be accessed by opening the top right navigation dropdown, selecting Content, and clicking Résumé.
ePortfolio resumes consist of a number of different tabs containing the different possible content sections: Introduction, Education and employment, Achievements, Goals and skills, and Interests. Content is added into text entry boxes for some of the tabs:
While other tabs allow for the multiple entry and management of items by clicking add, edit, and remove:
Clicking Add will open a set of fields to enter details into: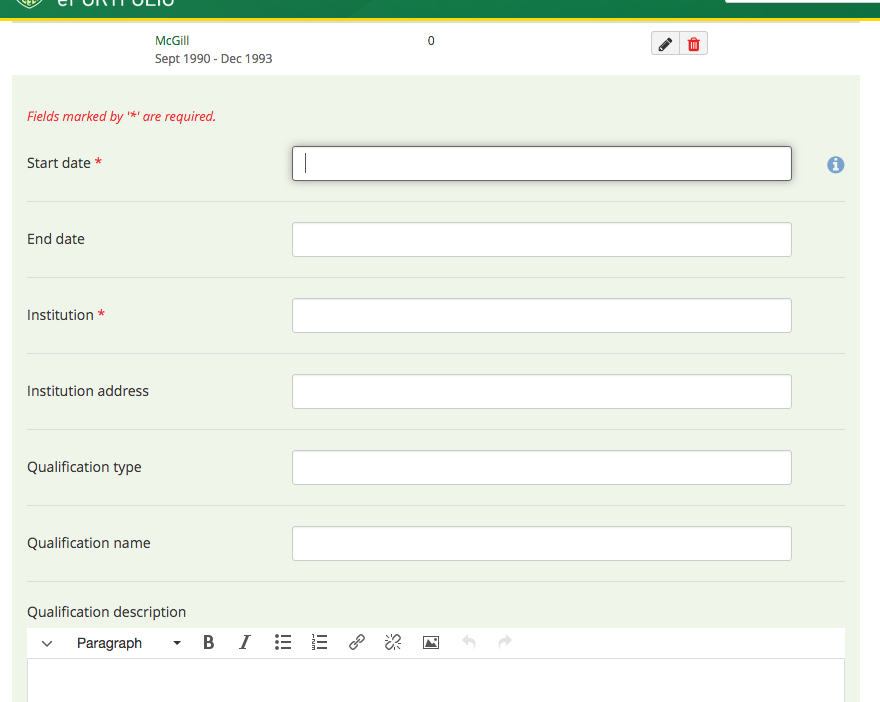 Once added, the ePortfolio system treats resumes just like any other piece of content and they must be included in a page or collection for other users to view it.
The video below, recorded on an older version of the ePortfolio system but featuring most of the same mechanisms, outlines the process of adding a resume to your ePortfolio:
---