Article Last Updated December 2021
The following video outlines the process of sharing pages or collections in an ePortfolio which is required for users within or outside the U of A to view your content.
Exporting Your ePortfolio Content
Users can also save any or all of the materials in their ePortfolio. (This process is also shown in the video above at the 2m08s mark). The export options apply equally to to artifacts (content) uploaded/transferred from other systems such as eClass and to any content authored directly on Mahara itself.
To export content:
1) Access the tools menu (slabs icon) at the top right, then Manage, then Export.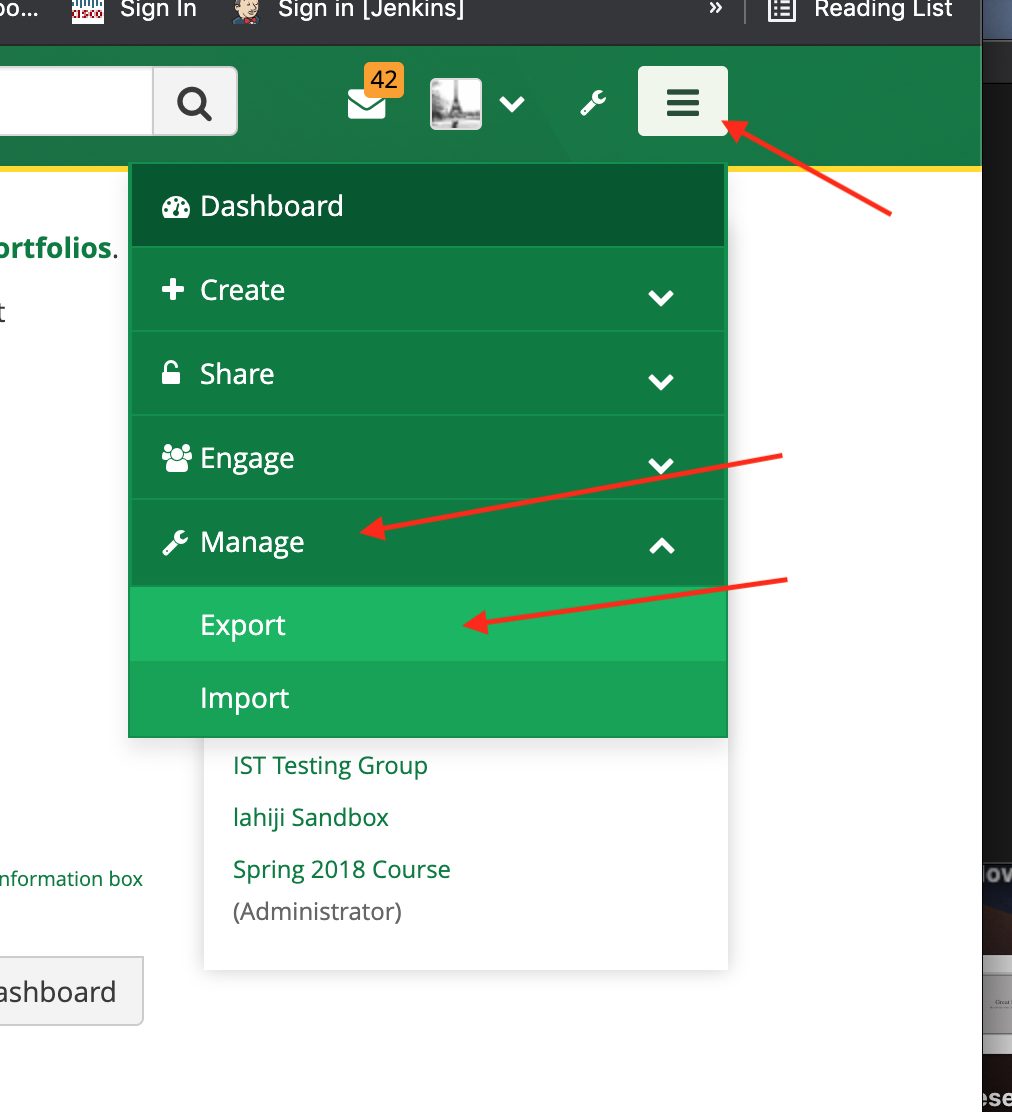 2) New in December 2021, this step is no longer required. All exports include both formats by default. In addition, HTML exports now contain the U of A theme for improved display. Exports include:
a standalone html website (.zip package) that can be uploaded to a standard web server or opened directly in any browser; or
a Leap2A (.zip package) that can be uploaded to another Mahara server or other compatible service.


3) Select which content to export - either all data, specific pages only, or specific collections only - and whether to include comments made by other users.:

Toggle Just some of my pages to select specific portfolio pages - this is recommended if you wish to convert a full ePortfolio into a standalone external website:

---