Embedding YouTube Videos in eClass
Last modified on 16 July 2021 03:15 PM
Article Last Updated July 2021
This article describes how instructors can take videos they have already uploaded to YouTube and easily embed them in an eClass course. For an overview of how to upload videos to YouTube, please view this CTL Webinette.
Instructors may also want to consider the other options available for embedding videos in eClass.
Follow these steps to embed YouTube videos:
1. Ensure that within the YouTube settings for any video you wish to embed, under 'More options', the setting Allow embedding is checked: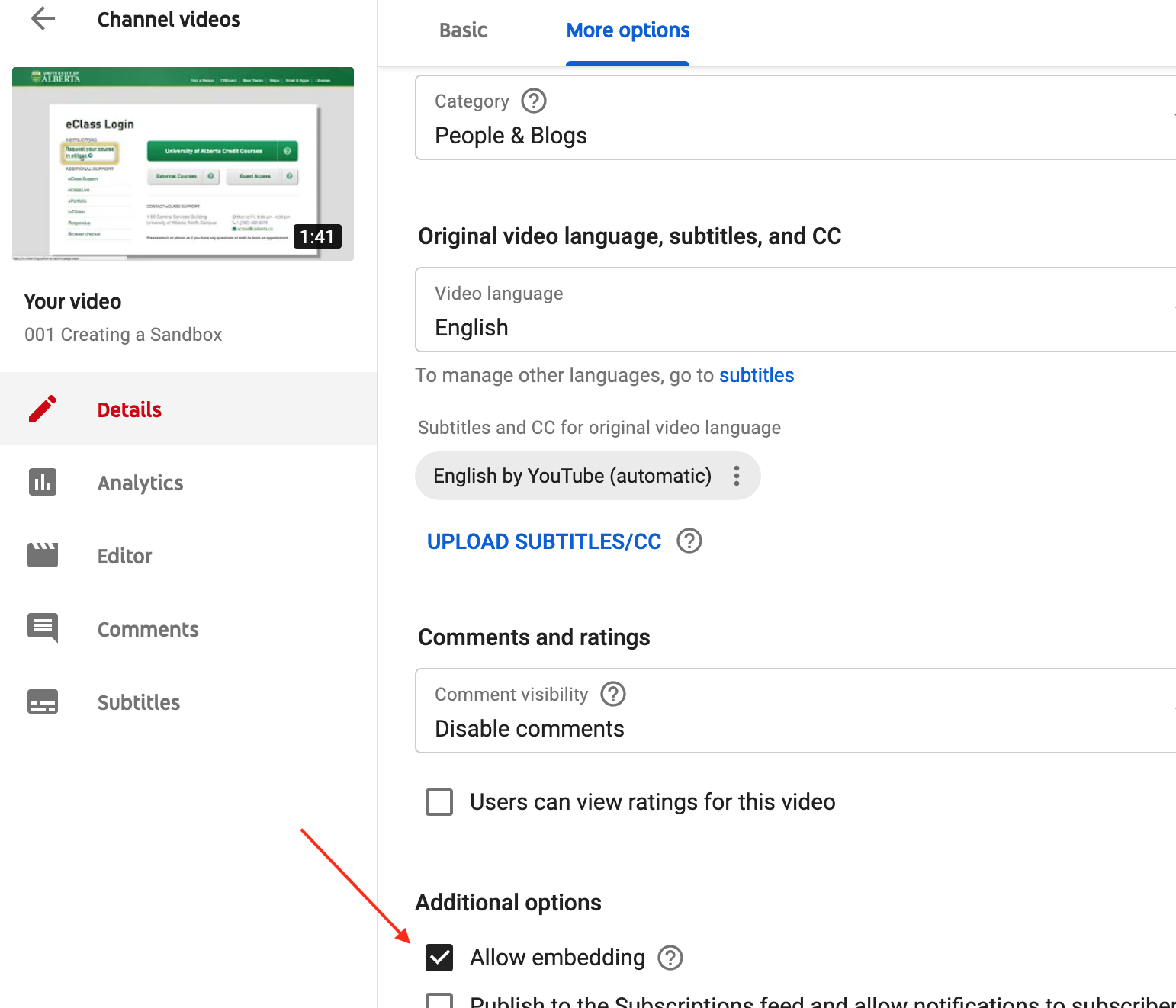 2. Turn on the multimedia plugins filter for your course under the action menu (gear icon) > Filters: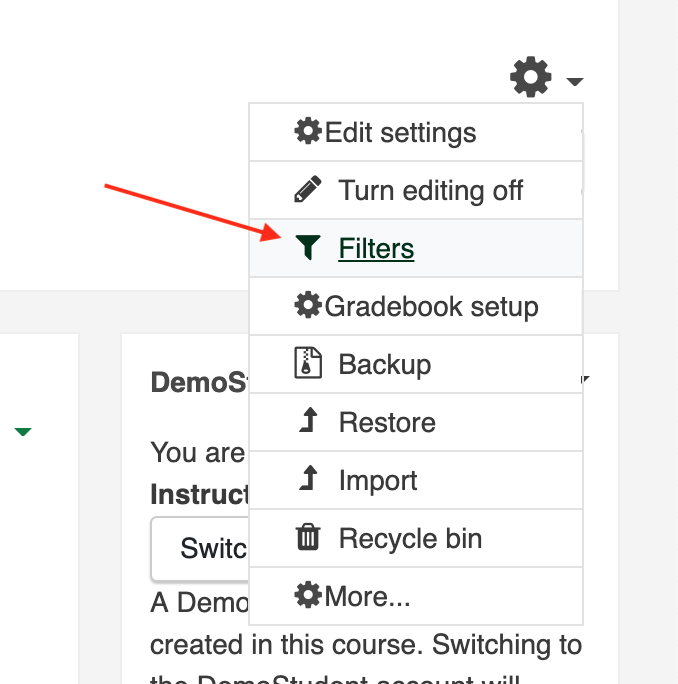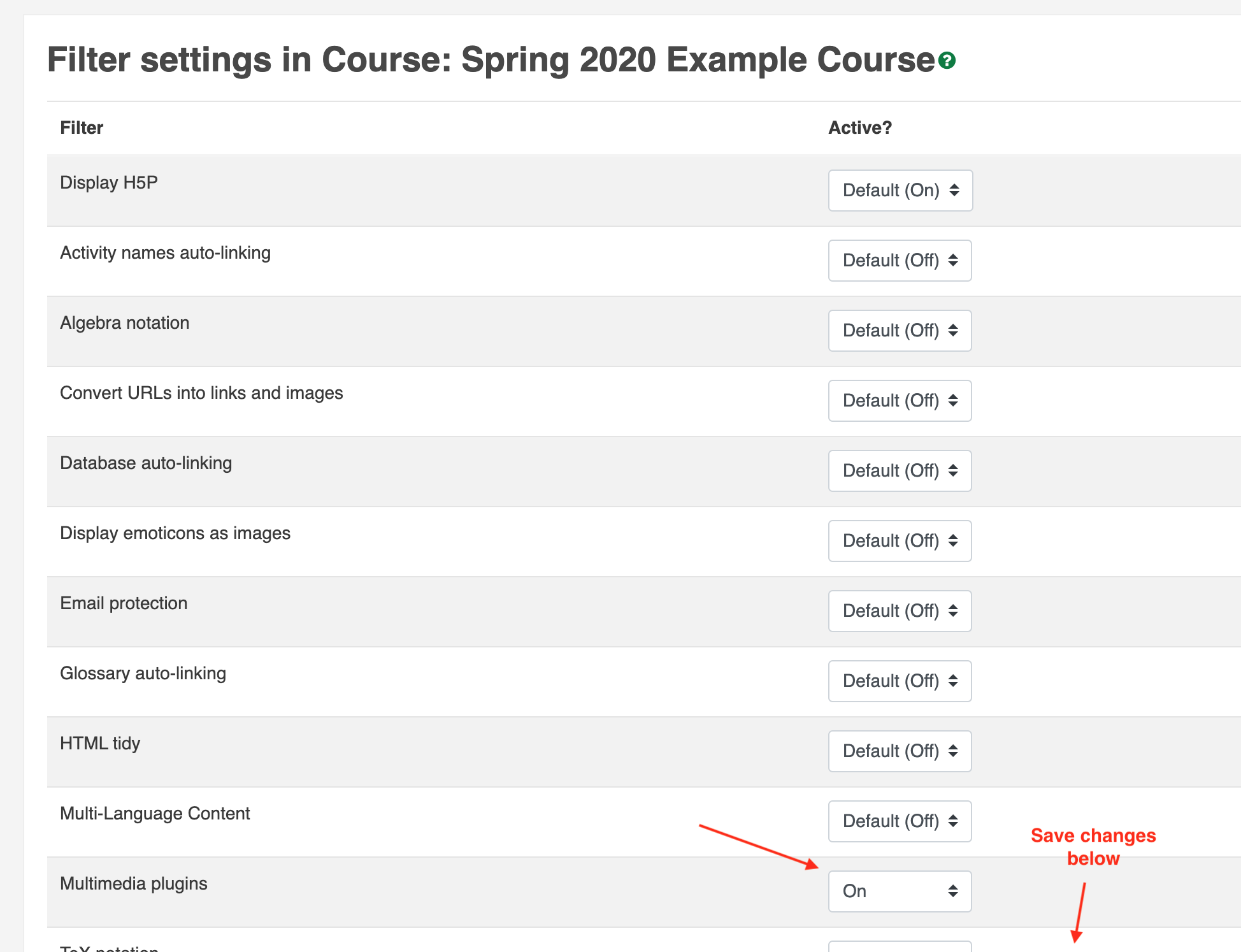 3. Instructors can embed YouTube videos in any context where the eClass editor is available: pages. label, content section headers, forum posts, etc. The screenshots below demonstrate this process in the content of a page resource. Within the editor area for the content of the page, type any desired accompanying text and with the cursor where the embed should be placed, click the Insert media icon to embed a video: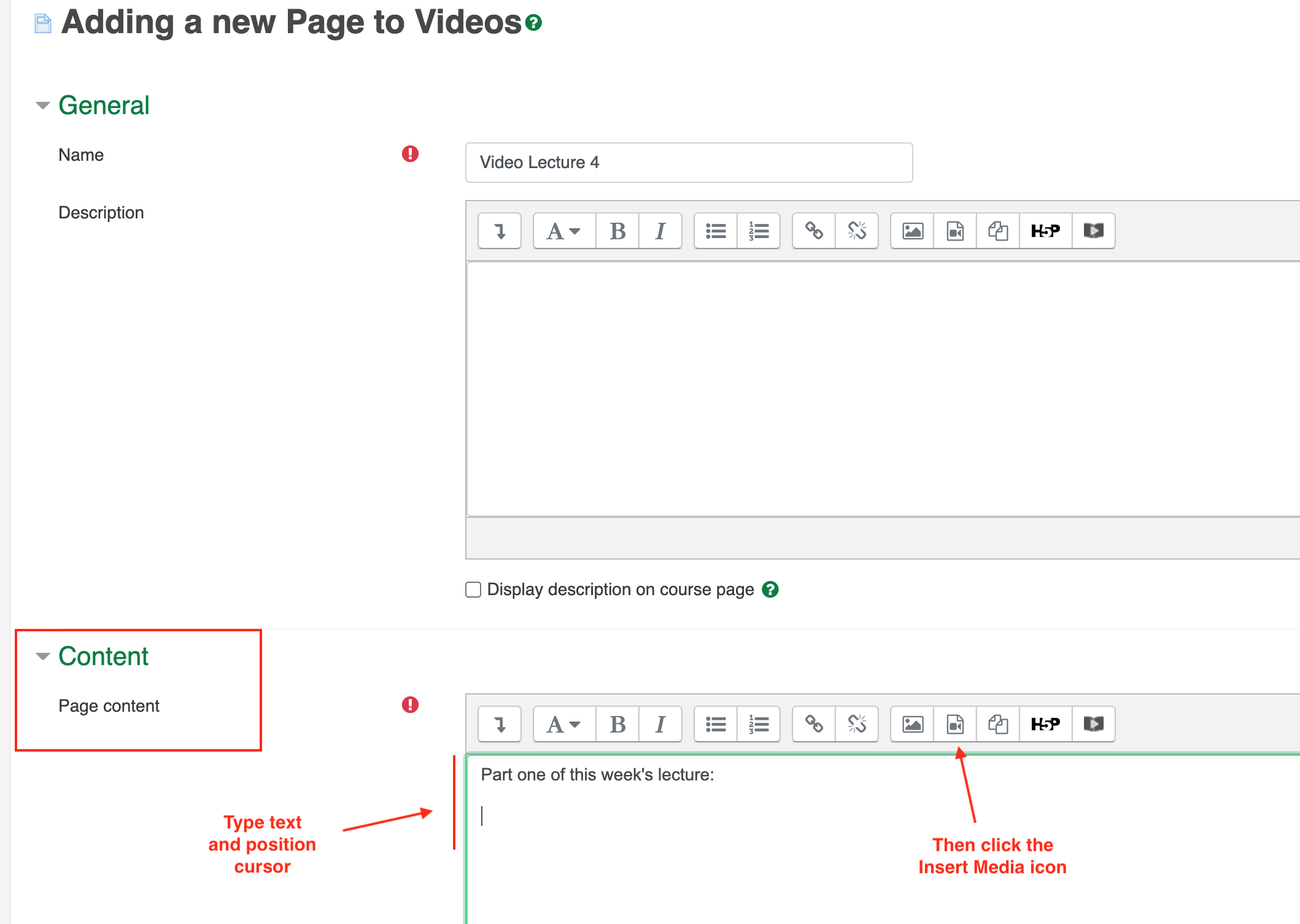 4. Go to YouTube and copy the url of the video you wish to insert. Then back in eClass on the Insert media overlay, switch to the 'Video' tab, then paste the url to your YouTube video in the Video source URL field. As the default player size is a bit small, it is often a good idea to increase the display size under options: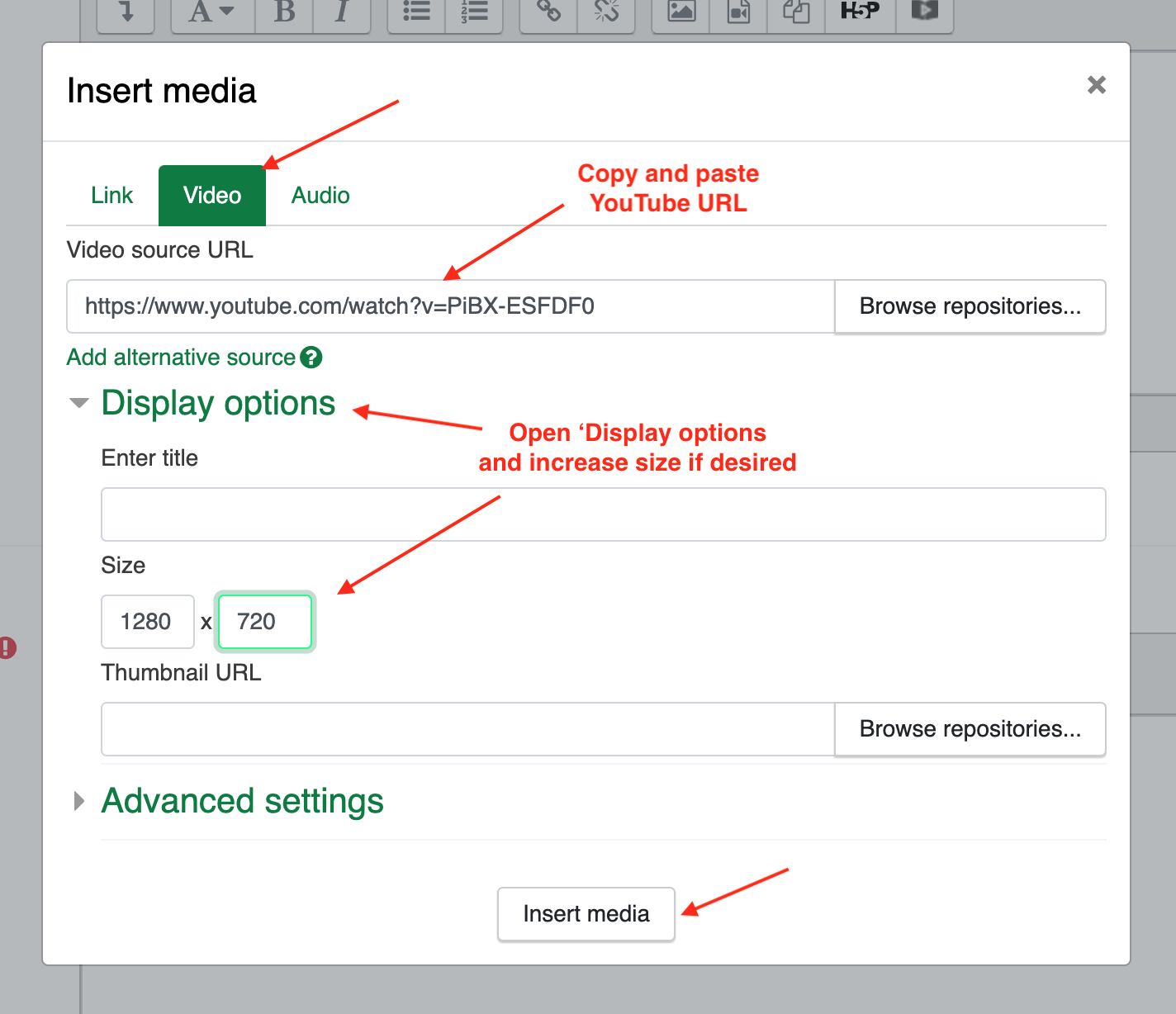 Notes:
- When adjusting the video player size, ensure that the sizing doesn't affect the aspect ratio of the video by previewing the embedded video.
---
-->