How to Fix Broken Course HTML
Article Last Updated January 2021
A known issue sometimes results in course content and appearance becoming scrambled when content is copied from external sites i.e. Google Docs, Word, websites, etc, and then is pasted into eClass and the underlying html syntax disrupts the display. This most often occurs when html ordered and unordered list syntax in content section descriptions or labels gets broken or truncated.
An example of this is pictured below: the zoomed out image shows a course that has a broken appearance. The content has spilled over below the footer and course editing functions are difficult if not impossible to click on.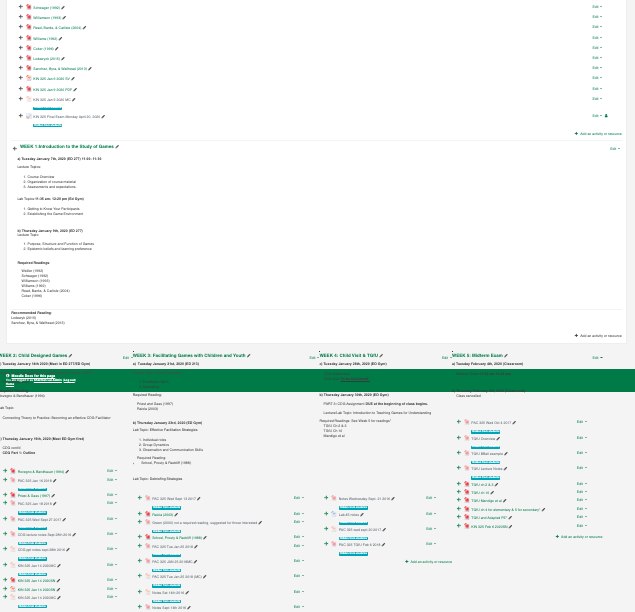 Here is an example of a more extreme case: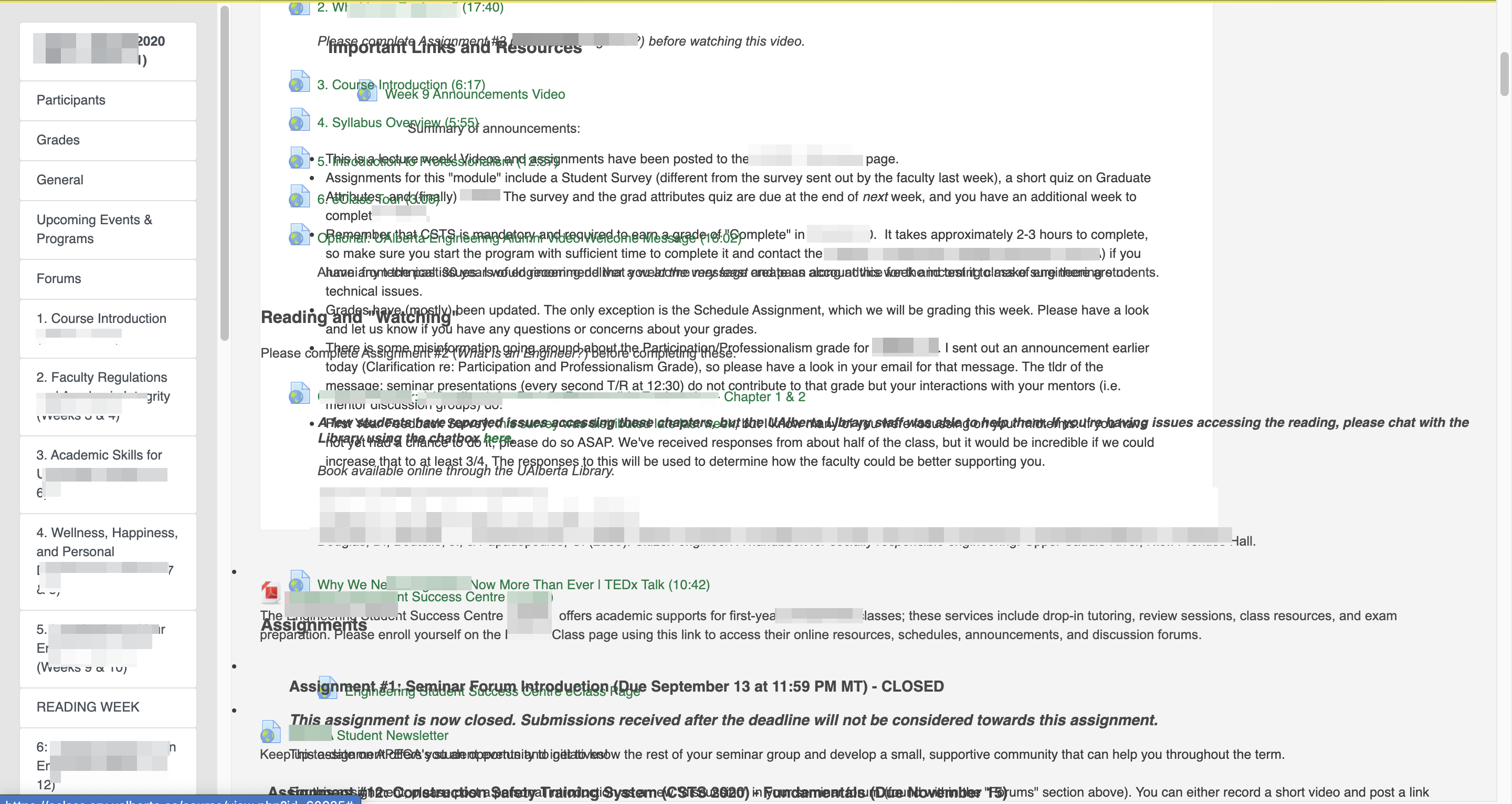 The easiest way to fix this is to change the course into OneTopic mode from your course settings 'Course format' options.
Once you have saved your changes, your course will resemble a tabbed appearance, i.e. the OneTopic Format.
From here, you can isolate which topic areas are the cause of the issue. Click around until you notice a tab with unusual formatting. In the screenshot above, WEEK 1 does not display the right-column properly.
Edit the perpetrating content in that section, or the section itself, if that is where the issue exists.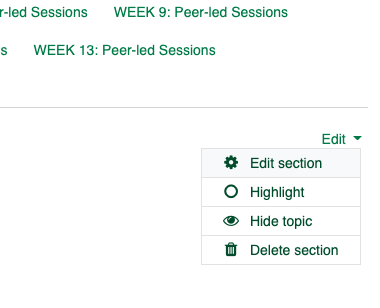 Remove any bullet points or replace them using the eClass bullet format from the toolbar. (In the example below, we removed them.)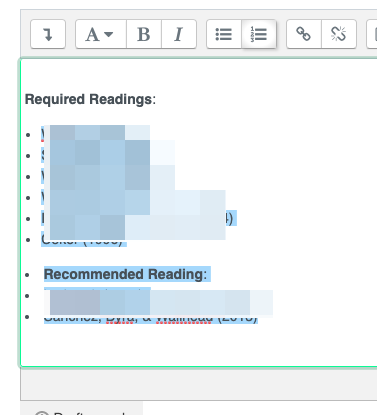 →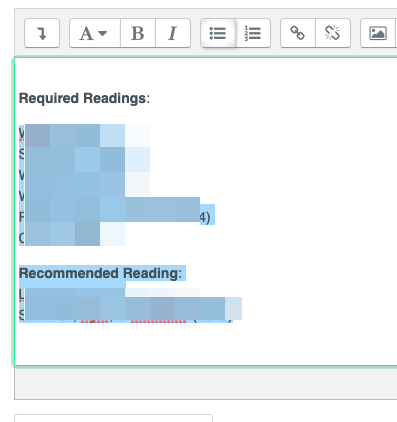 Save the changes and see that the formatting issue is fixed.
You can return the course back to its preferred format by repeating the initial steps of this guide.
If you can't locate the specific resource or topic description where the content becomes broken, you may need to view the content in html mode - feel free to contact eClass support if this is required.
---