Article Last Updated September 2021
The eClass External system is available for use by any U of A Faculty or Staff with courses that require the participation of non-U of A (non-CCID) participants. The system is available for access at
https://eclass-cpd.srv.ualberta.ca
or through the regular eClass login portal: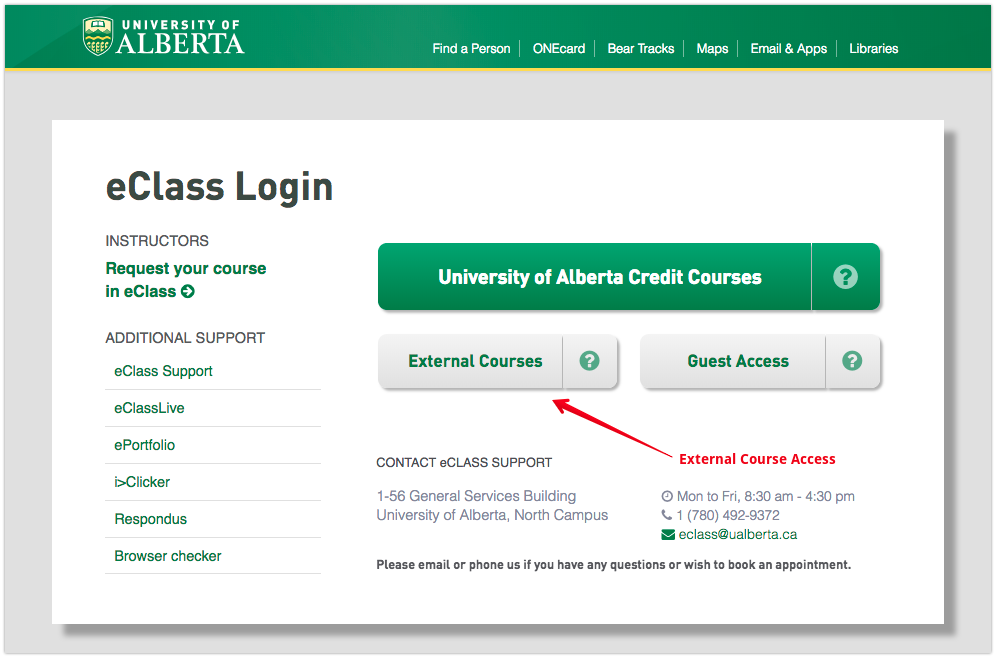 Note: you should not follow any of these processes if you are teaching a regular Bear Tracks credit section!
Here are some details about the processes for the using the External system:
Course Creation
To create a new course, please go to
https://cc.cloud.eclass.ualberta.ca/
and select 'External courses' on the
Course Type
phase of the request process. You can select content copy just as you normally would for regular eClass courses .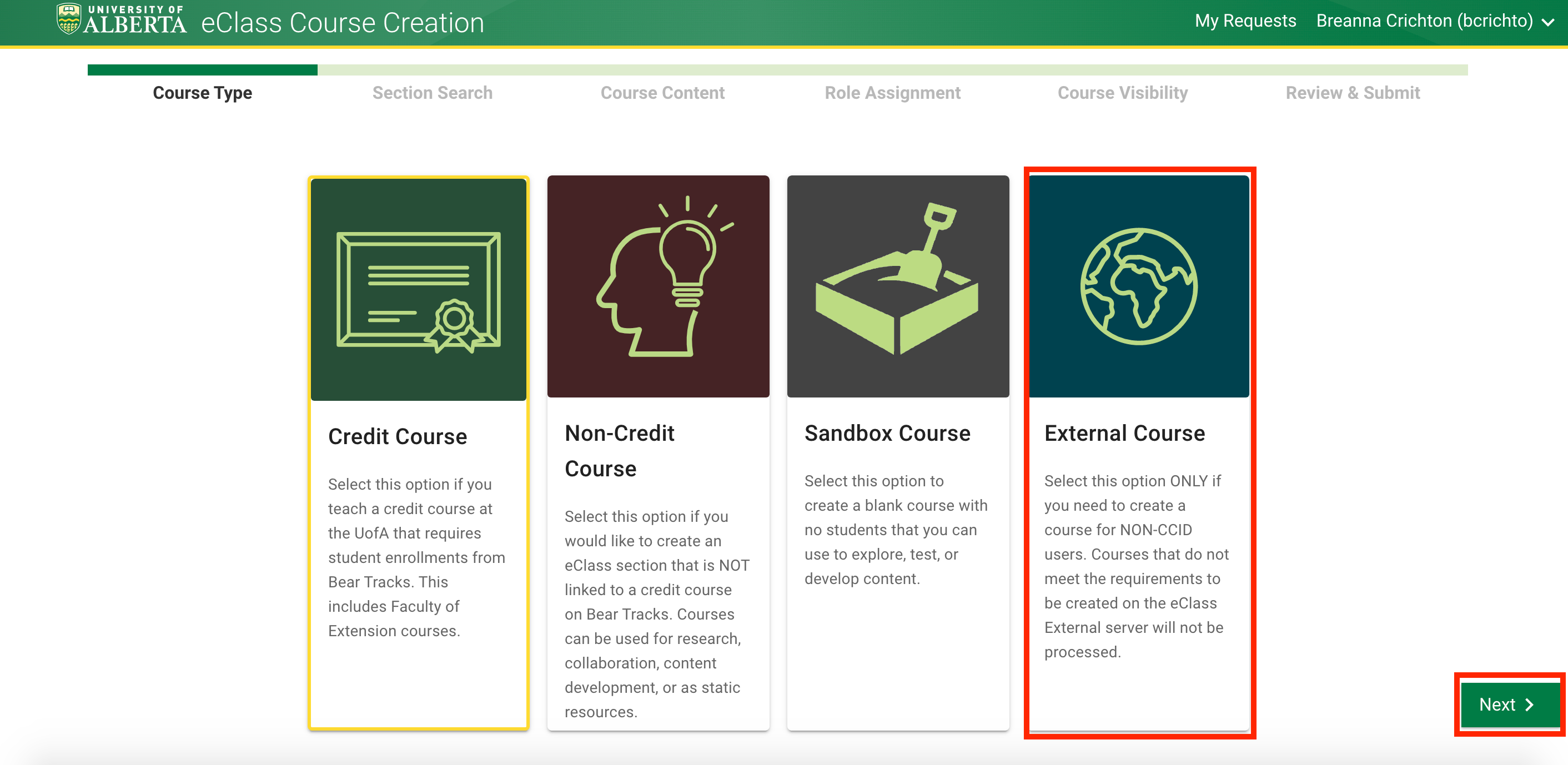 User Accounts
Users with CCID's can access the system using their standard CCID and password. Before an instructor can add a user to the course, CCID users must have signed-in at least once.
Non-CCID users must create an account before administrators or instructors can enroll them into a course.
New in May 2020: There are now 2 processes for creating eClass External accounts:
1) (New) Users who already have an existing gmail account (eg. xxxxxxx@gmail.com) can click the button Log in using your account on: Google (Non-UofA) to create (and sign into) eClass external: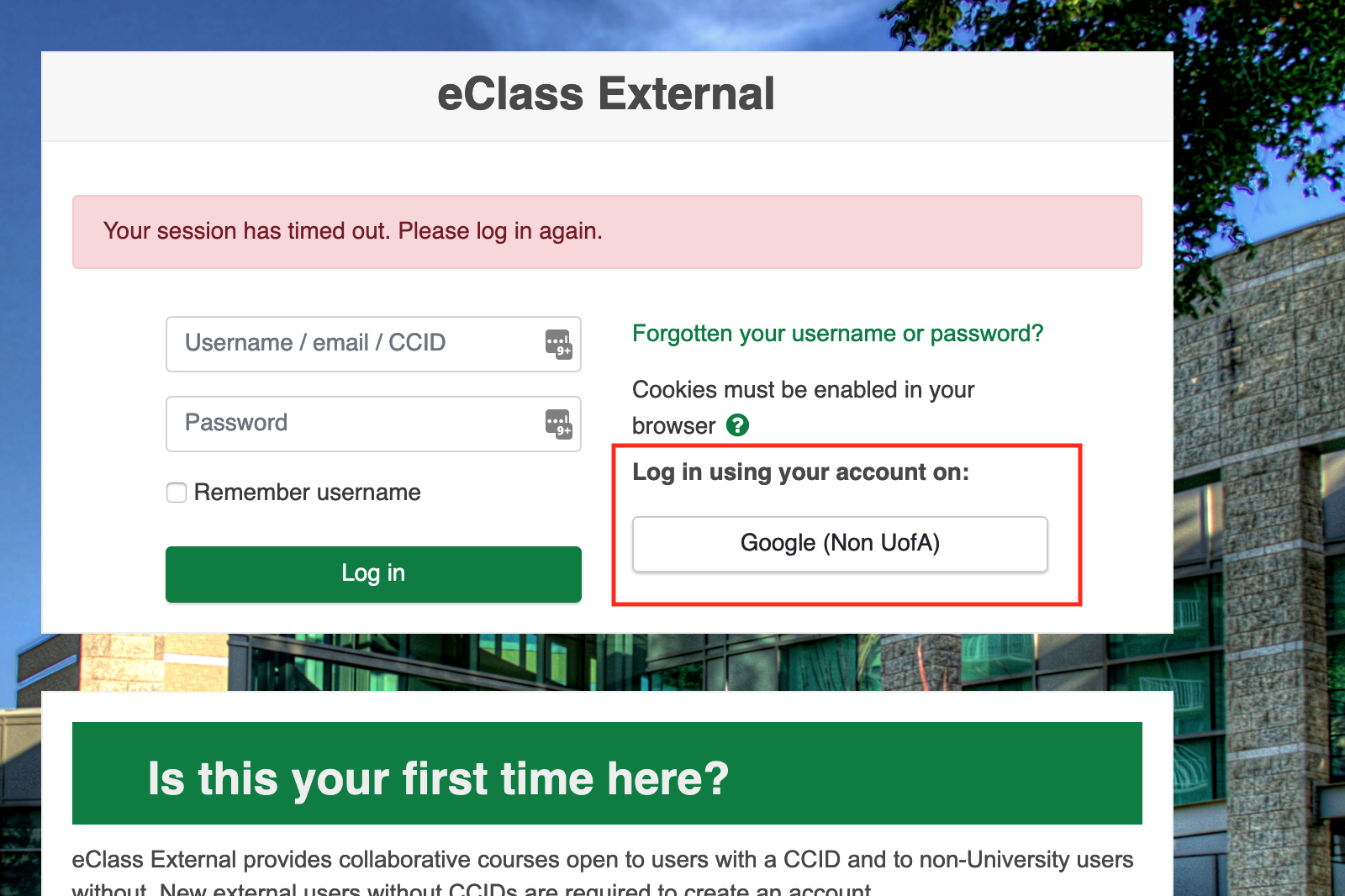 2) Users who do not have a gmail account can use email verification to create an account by following the instructions at the bottom of the eClass External Login Page to manually create an account.
Please note: The account creation page is password-protected to thwart the creation of bots or non-human accounts. As a result, instructors must contact IST eClass Support to obtain special credentials that they will send to users for account creation. These credentials should only be sent by email and never published anywhere online.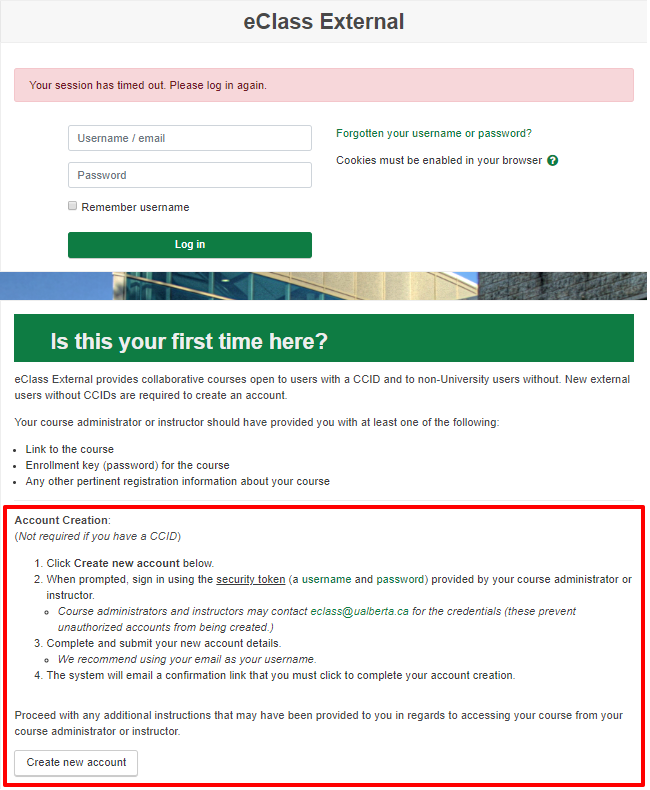 Course Enrollments
Users can be enrolled into courses:
If you have any questions about the eClass External service, please contact us at
eclass@ualberta.ca
.
---