Setting Up Digital Office Hours Using Google Calendar and Google Meet
Last modified on 01 September 2023 06:19 PM
This article describes how to set up digital office hours using Google Calendar and Meet. The process involves creating calendar appointment blocks that allow students to select to join specific time slots to meet via video-conferencing.
Create Google Calendar Appointment Slots
Instructors can create a block of appointments in Google Calendar each week then invite students to reserve a time during those hours. Each appointment will contain a Meet video conferencing link to act as digital office hours. For example, instructors could set aside 2 hours on Tuesday and Thursday and make themselves available to meet with students in 30-minute slots. Students can then book one of the 30-minute slots within that time that works best for them.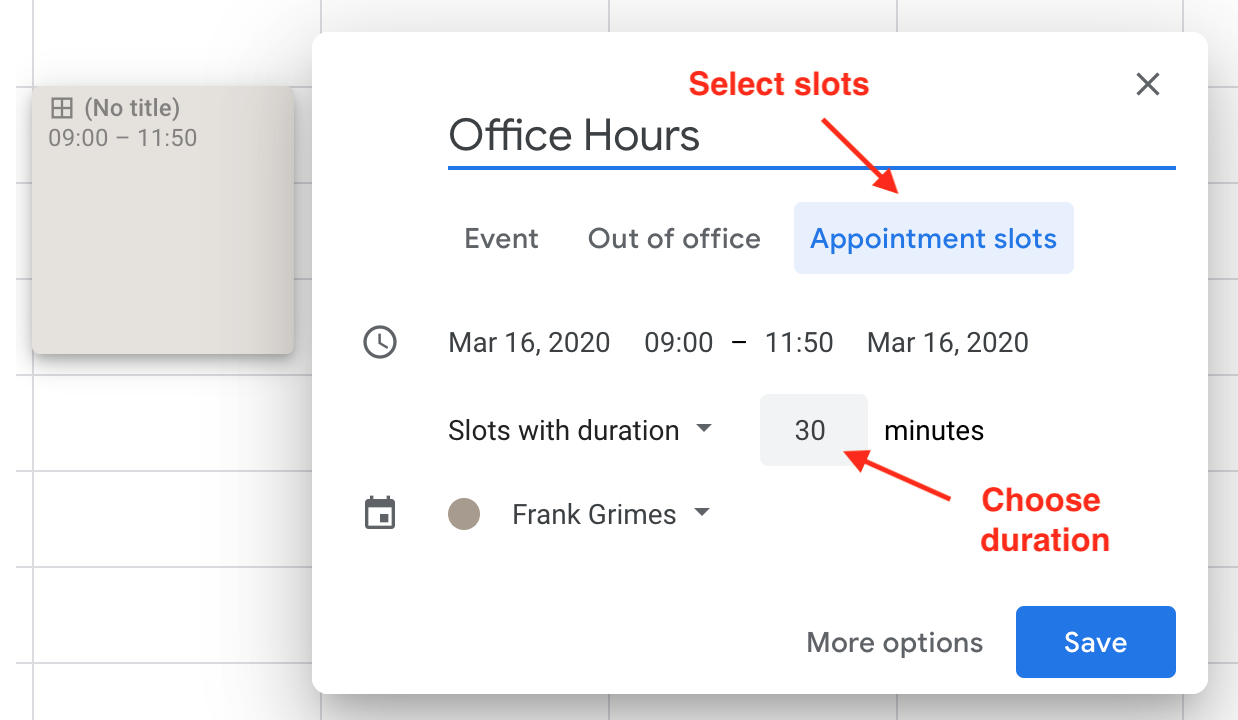 Once the appointment block is created, students can be invited to reserve a slot by providing the link to the appointments page. Access the created calendar event, click Go to appointment page for this calendar, then copy the appointment page link/URL from your browser. This can be posted as an announcement inside eClass inviting students to book appointments.

Selecting an Appointment
When students or others visit a calendar's appointment page, they can view any available time slots alongside their own calendar. Once a student selects an appointment and clicks save, instructors will receive an email confirmation and the reserved appointment will be added to their calendar. Students can always cancel by declining or deleting the event on their own calendar - this will also free up the event for other students to book.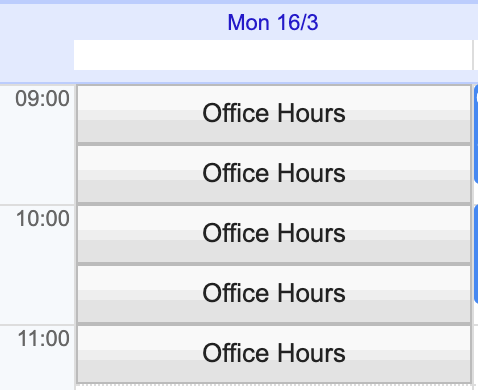 Adding Video Conferencing

Once students have selected specific slots, a Meet video meeting can be added to the appointment slot by editing the calendar event, clicking on the Add Google Meet Conferencing button.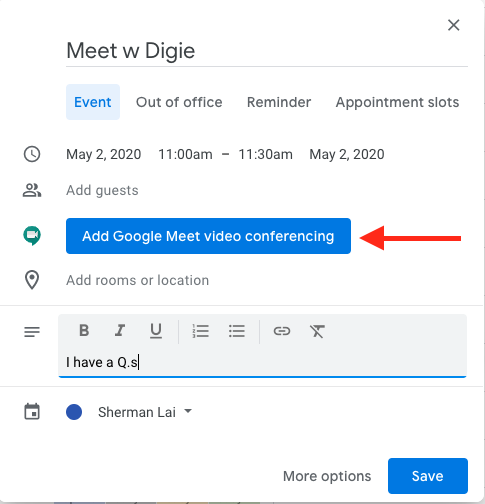 Now both the instructor and the student can join the meeting by clicking on the Join with Google Meet button available in the calendar event at the appointed time.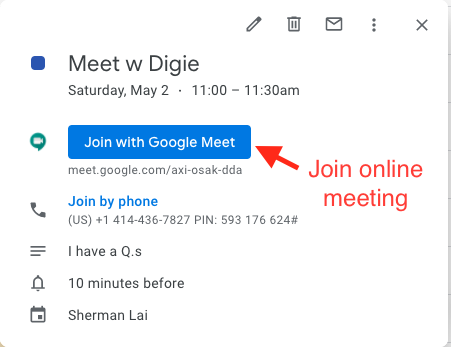 External links: 
---
-->