Last modified on 01 September 2023 05:50 PM
This article outlines the preparation steps students need to follow to access Zoom meetings and tips on best practices when participating in online sessions.
Getting Started
Users will need to download the Zoom desktop software or mobile app before participating in a meeting. Students do not need any paid account to participate in U of A zoom meetings. Some U of A zoom meetings may require authentication depending on instructor preference but these are created as basic accounts only, using student's UAlberta gmail accounts (see below for further details.) 
Users can review Zoom's full list of system specs and recommendations but the basic requirements to use Zoom are:

a recent computer or mobile device;
headphones or speakers to hear audio;
and a webcam and microphone to display video and speak (if required) - if a device has built-in video and audio tools these should be sufficient for most scenarios.

If users do not have the software installed, the first time they attempt to access a meeting, they should be prompted to download the required software. If this does not occur automatically, click the download and run Zoom link and install it normally:




Once this is complete, accessing meetings should prompt users to Open zoom.us app to join:




The Zoom meeting should now launch and provide a choice of how to join the audio. Computer audio should be sufficient for most meetings. For their first meeting especially, users should also click Test Speaker and Microphone.




When presenting in a meeting, users should always run the audio test and can additionally review Zoom's guide for Joining and Configuring Audio and Video. 
Accessing Zoom Meetings
Zoom meeting access will most often occur through an eClass course. Some meetings may be run outside of regular credit classes and may be launched from an emailed URL. NOTE: Be cautious about sharing the meeting URL as it can be shared with those outside of the class which may result in 'Zoom Bombing' incidents, which is a violation of the campus computing use policy.
In an eClass course, the Zoom activity will be identified by the Zoom logo and an identifiable name.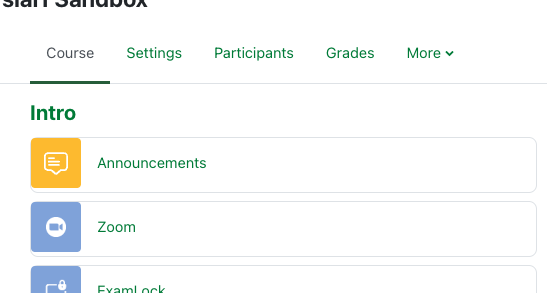 The activity shows a sorted list of meetings that are upcoming along with a Join button to access them.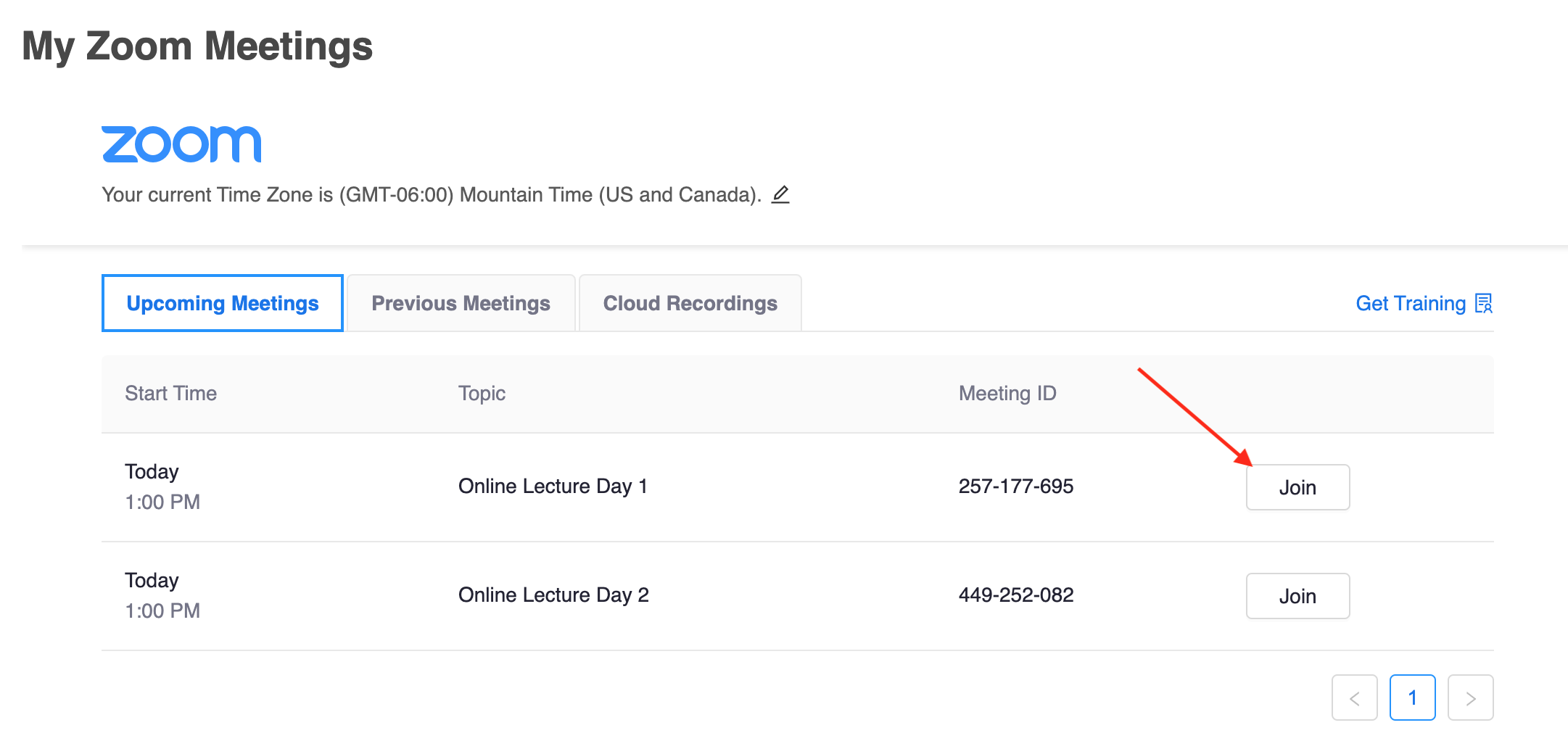 Any previously recorded meetings are available under the Cloud Recordings tab. Clicking the recording title will play the recording.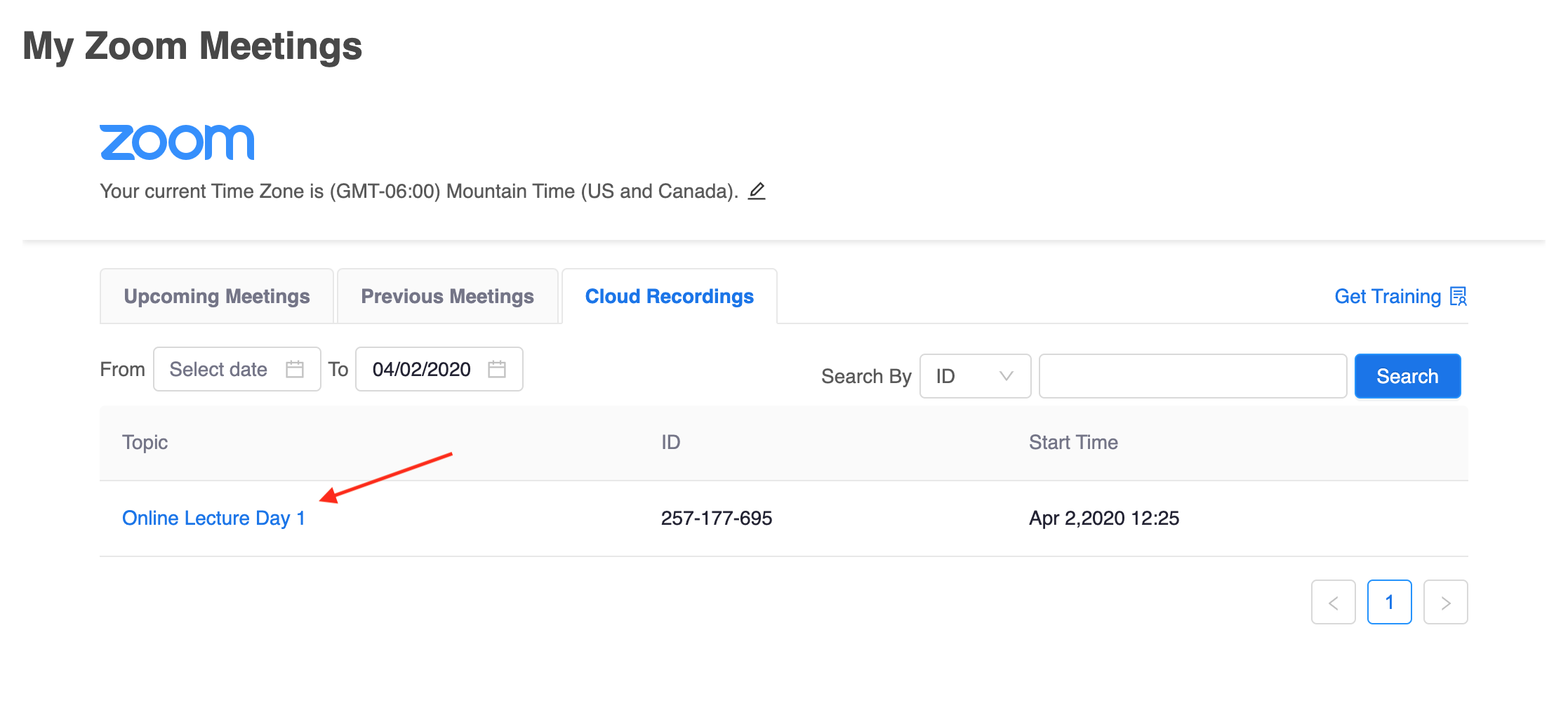 If your meeting requires you to sign in you will see the following and should click Sign in to Join: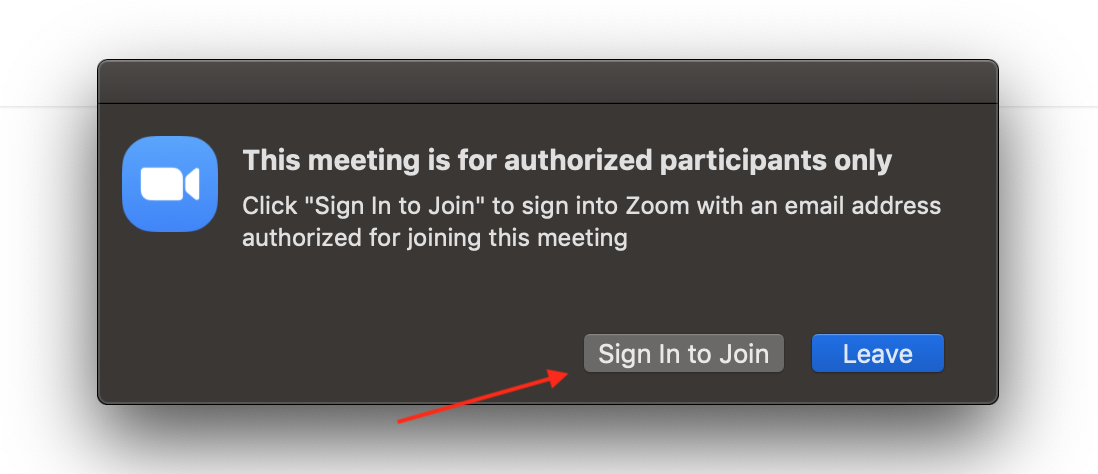 Select Sign in with Google:
Students should then select their UAlberta gmail account - non-UAlberta google accounts are not supported. If you are not signed in, you will be redirected to the UAlberta login page to sign in: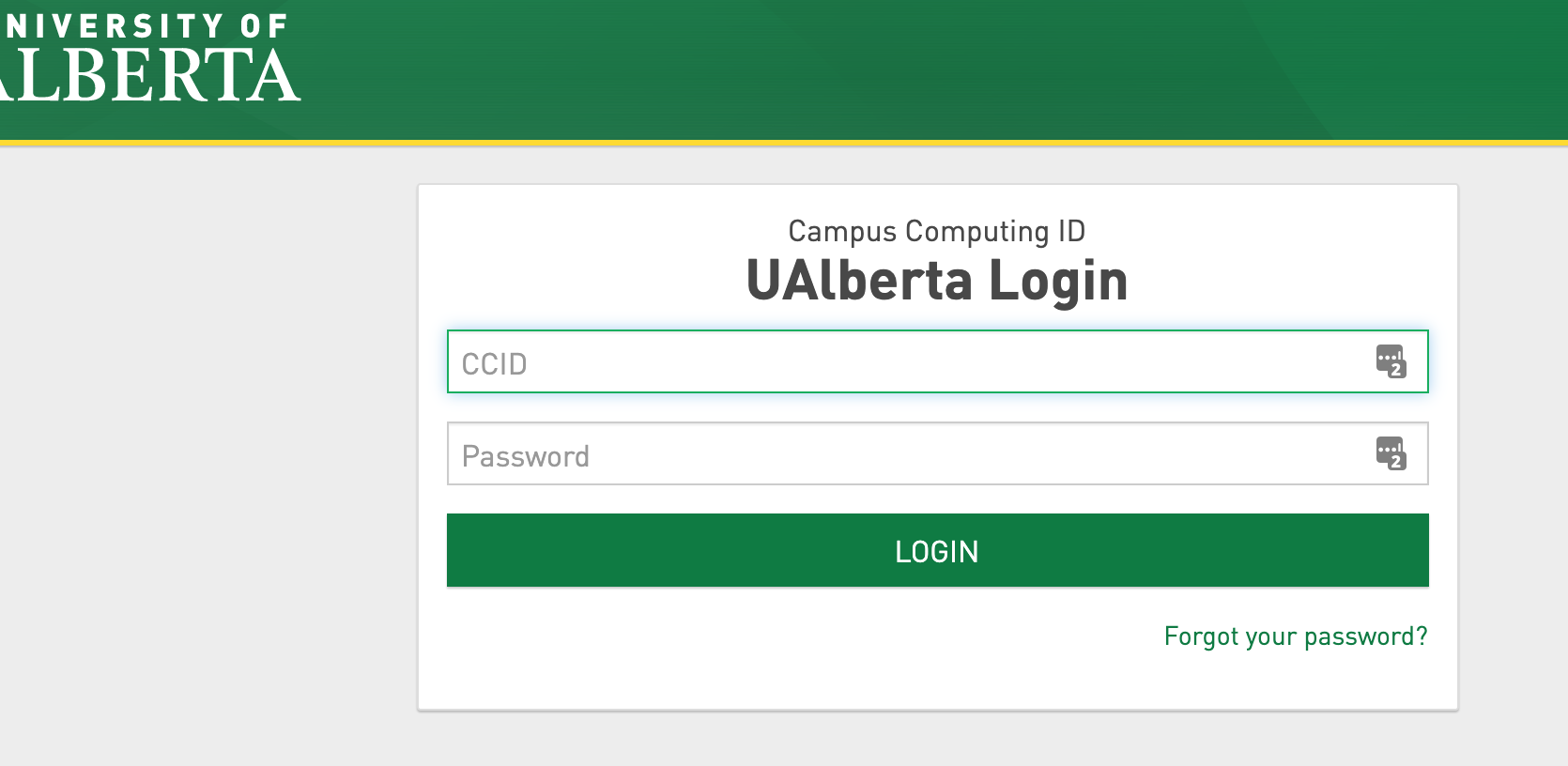 This will create the student Zoom account and allow them to launch the meeting.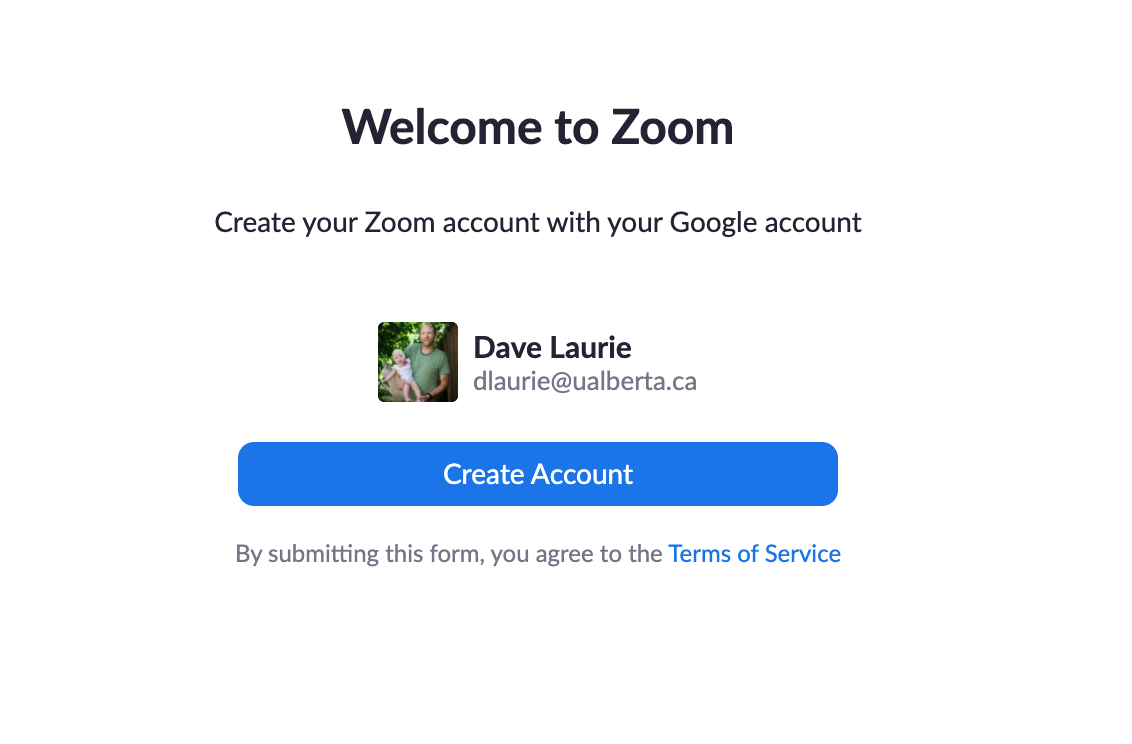 Participating in Meetings
Basic interactions for attendees are described on Zoom's website - click on your device for specific information about that platform. Note that instructors (or other meeting hosts) can customize the interface and the range of available options to suit their use cases and preferences so the full set of options may not be required or available in a specific meeting.
---
-->