Distributing Multiple Quiz or Assignment Versions to Students
Article Last Updated June 2021
In addition to shuffling question and multiple choice orders as an academic integrity mechanism, instructors can distribute multiple versions of eClass quizzes or assignments to students. Once multiple versions of an assignment or quiz have been created, these can be selectively restricted to groups in the course. This example demonstrate how to create random groups for the different exam versions and setting up the access restrictions to each version.
A. Create Random groups
In this example, students are randomly allocated to groups. It would work equally to use existing groups in a course, for example the automatically created groups for different sections within a combined course (eg. Lec B1, Lec B2, etc.)
Go to Participants




Click the Action Menu (gear icon), then click Groups




Click Auto-create groups




Choose options to 'Auto-create based on' Number of groups then enter the required number of groups:




Clicking Submit, will display the number of groups specified:


In this example, the alternate versions of a quiz are already created. It is important to name each version of the assessment clearly to avoid confusion and to organize things correctly in the gradebook.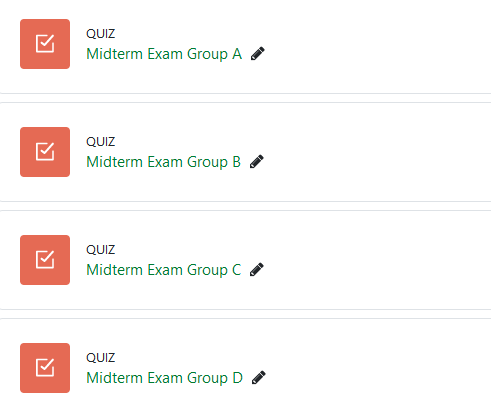 In the quiz or assignment settings, scroll to the bottom and open the 'Restrict access' category and restrict access to each item according to specific group that should have access: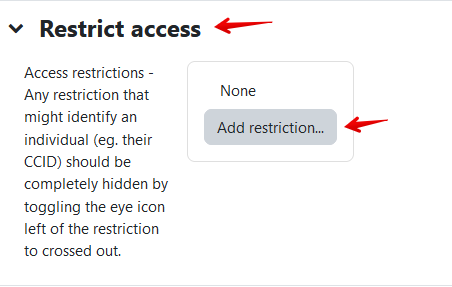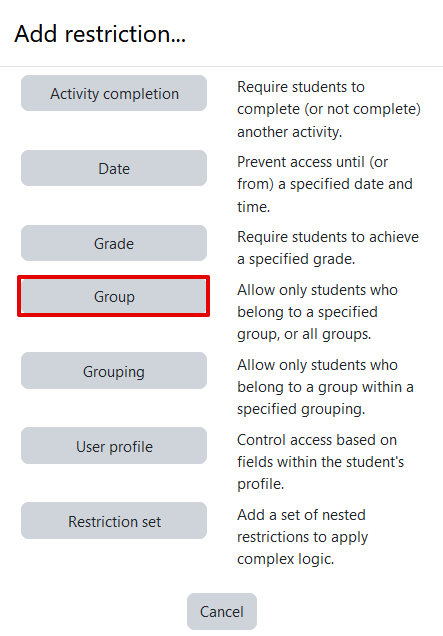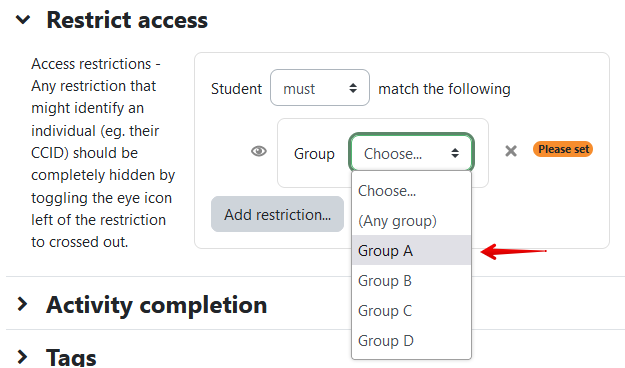 Note: After you have completed the setup, verify that your Gradebook setup accurately reflects your requirements (i.e. weightings, etc).
---