Using the YuJa Enterprise Video Platform
Article Last Updated October 2021
This article outlines the main functions available for instructors using the YuJa enterprise video platform. Instructors will need to add the tool to their courses before they can utilize these features.
Managing Course Media
Courses automatically have 'Channels' created through the eClass integration. Videos that are uploaded directly into channels or published from an instructor's My media area into a channel remain private and can be embedded in the eClass course for students to view. Videos can equally be organized in the course channel with students being given access to the full portal. The following videos outline the various features of media channels:
Recording Media
Recording videos utilizes the custom YuJa Software Capture application available for PC and Mac:
- PC - Installing | Usage
- Mac - Installing | Usage
Setting Video Permissions (Public vs. Private)
The default visibility on all YuJa videos is set to private as video urls are persistent and cannot be changed once shared. Videos that are uploaded or recorded 'on-the fly' when selecting content in the YuJa tool settings for embedding; or embedded from a user's My Media area have their link permissions automatically switched to public. Instructors concerned about video privacy should take care to check the link security settings (below) when embedding videos. Alternatively, any videos that SHOULD to be shared for a wider, public audience must have their link permissions changed from Private to Public.
To manually do this:
1. Locate the video in your course channel or My media areas - by default these will displayed as tiles when accessing through eClass - and mouse over the tile to show the advanced options: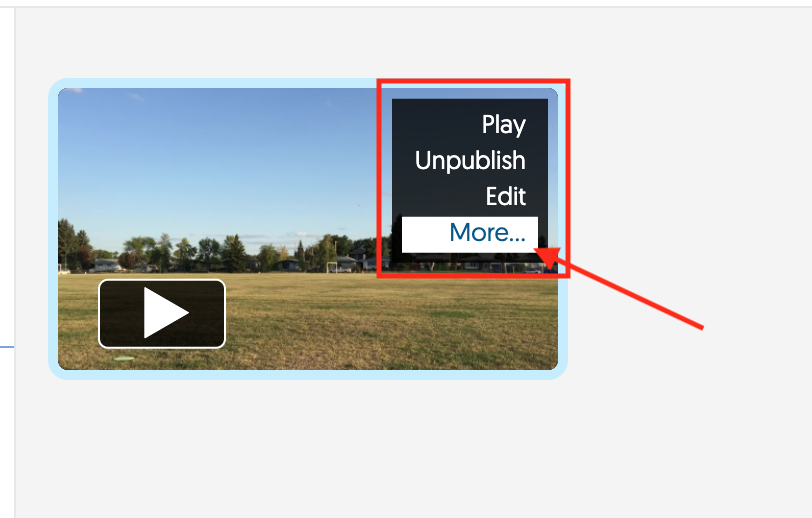 2. Select More, then in the 'Media Details' overlay, select the 'Links' item in the left nav bar, then select 'Security Settings':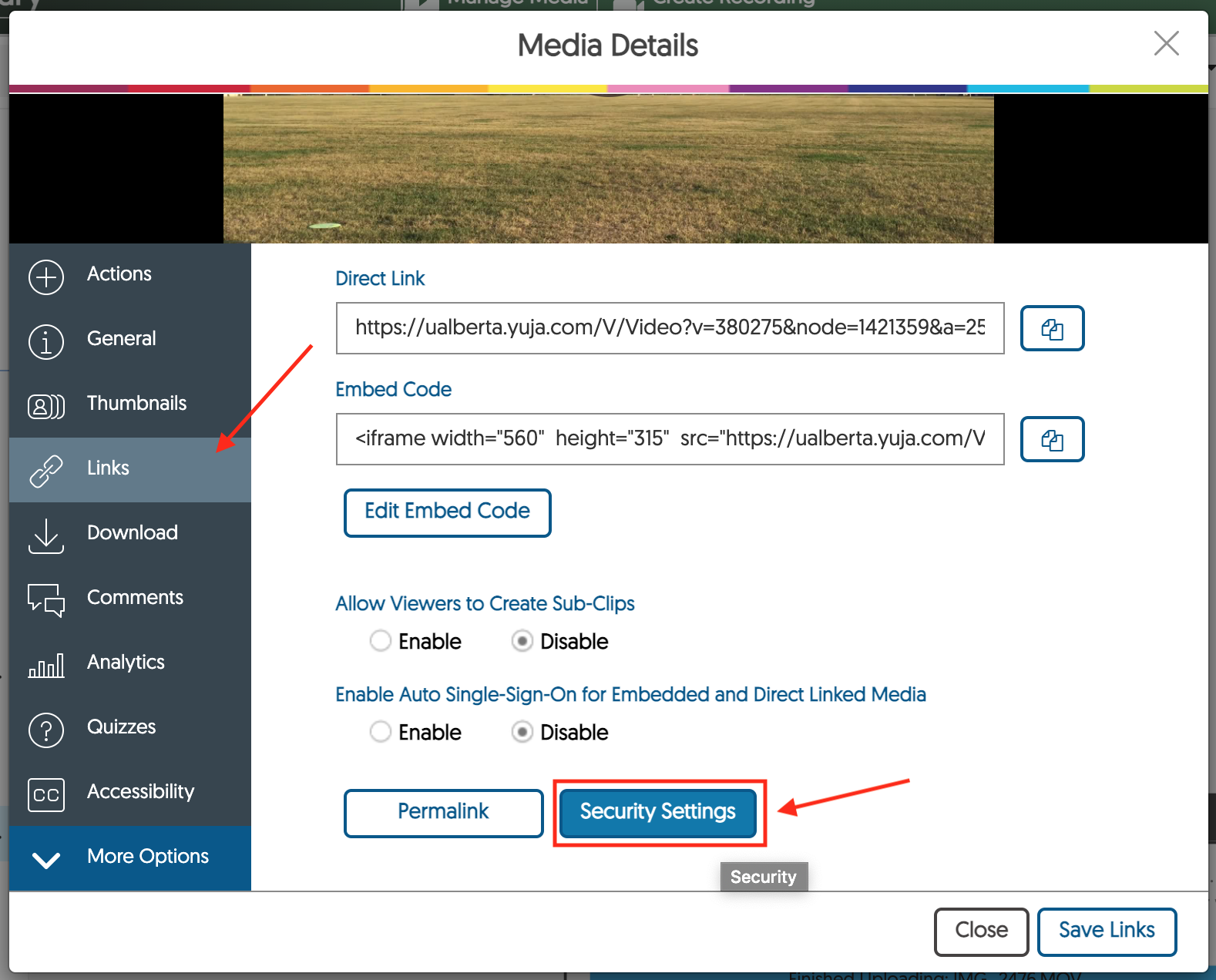 3. In the overlay, toggle the video Public, then set any additional restrictions required. An invisible date is recommended for a course-based video that is made public to be embedded:
Setting Up Automatic Import of Zoom Meeting Recordings
The YuJa platform can be configured to automatically move all of a user's Zoom cloud recordings into their personal media library. Once the videos are transferred to YuJa, they can be re-used and edited as required and will automatically be removed from the user's Zoom cloud recording space. This can be especially helpful to instructors who have been manually downloading class recordings in advance of the tri-annual scheduled Zoom recording archive.
To automatically move recordings from Zoom to YuJa:
1. Go into YuJa and click My Account under the profile icon near the top right:
2. Next open the left nav toolbar and select Integrations: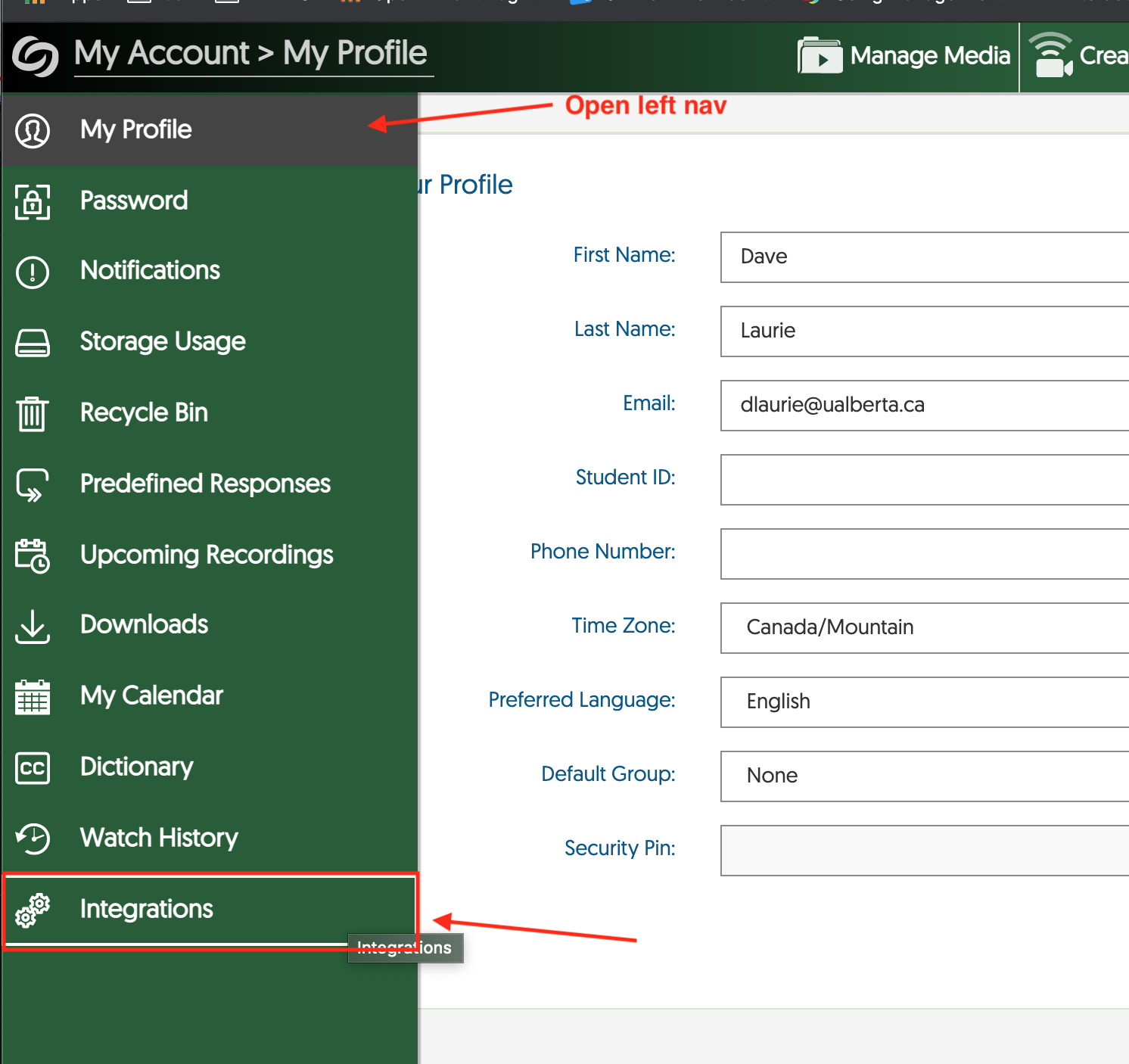 3. In the 'Zoom integration' area, enter your email address and then click Send Verification Code. Note your email address must be in the standard form using only your CCID, ie. [your CCID]@ualberta.ca, as all Zoom accounts are created with UAlberta email addresses in that form.

4. You should receive an email from the YuJa platform containing your verification code: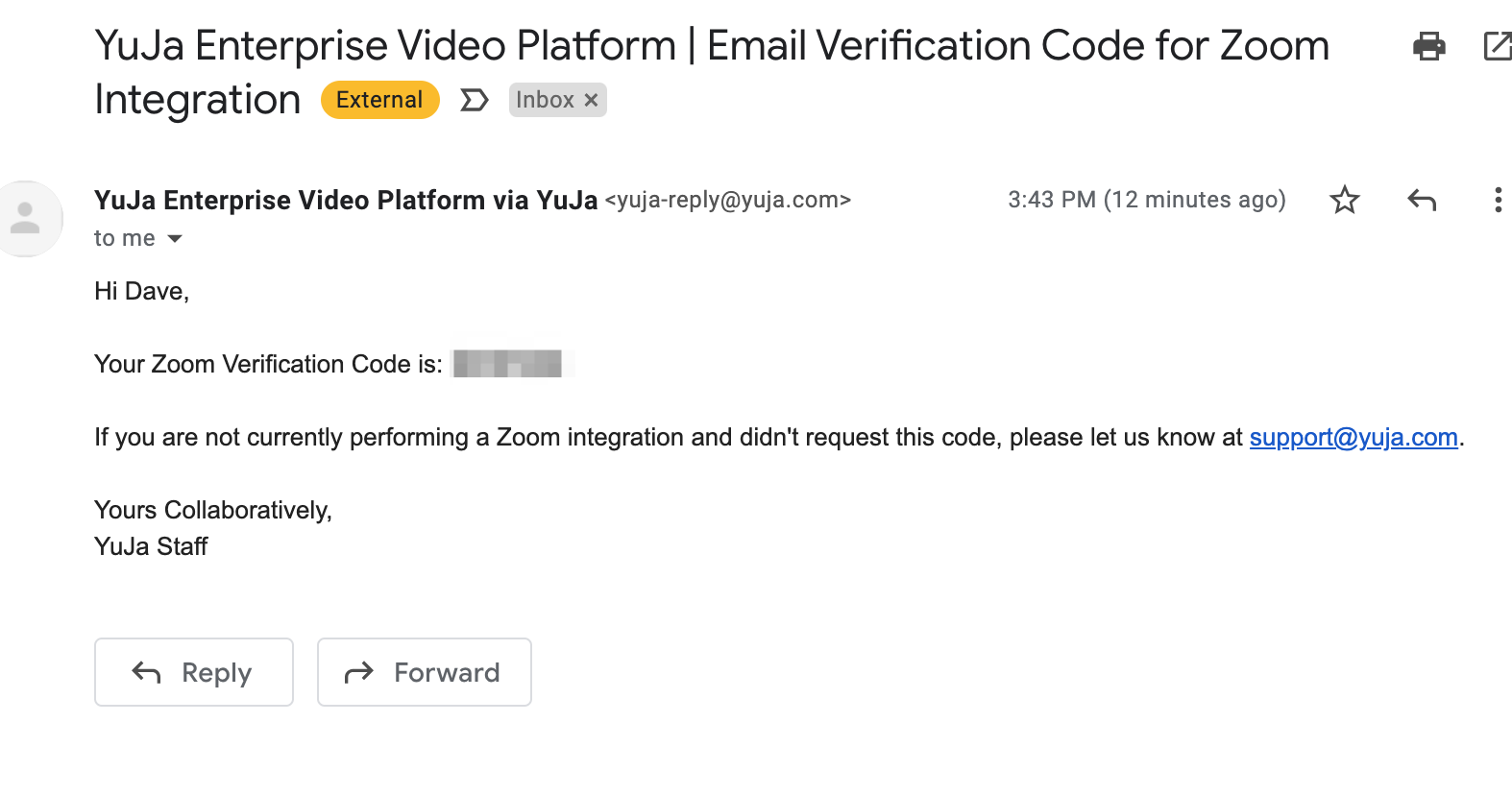 5. Copy your verification code, return to YuJa and paste the code in the Verification Code field, check the Enable Automatic Import box, and click Verify and Save: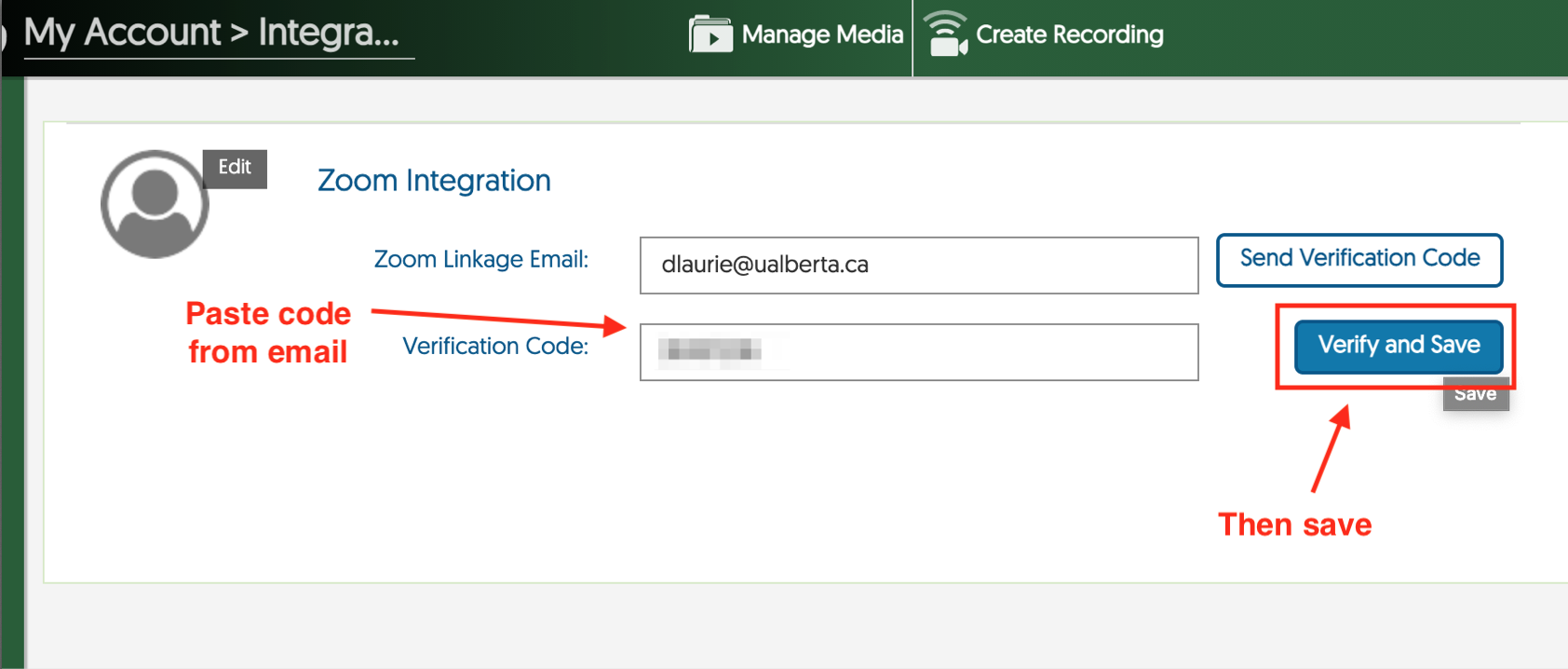 6. Now any cloud recordings that you make in Zoom will be automatically transferred in YuJa and appear in your 'My Media' channel. Note these videos would need to be published into a course channel or embedded in an eClass course for students to see them:
7.
---