Adding Files to an ePortfolio
Article Last Updated November 2018
The files area of user's ePortfolio collects any files uploaded to the system and enables a number of different functions: displaying files as content or links in pages, associating images with user's profiles, and storage of content exported from eClass. Users should only upload files to the system if they intend on displaying them as a part of their ePortfolio as each user has a file quota of 100MB (the ePortfolio system is not the most efficient location for permanent file storage).
Uploading files should generally occur on the fly as a part of content creation, the most common processes being:
Uploading profile images

- users can have up to 5 different profile images associated with their ePortfolio to be used in different scenarios. These are uploaded by opening the top right nav dropdown, opening the Content section, and selecting Profile pictures (see below). Existing pictures are displayed with options at the bottom to select a default picture and browser for and upload new images:





Adding files to pages

- the page content constructor allows users to upload files on the fly when different constructor blocks are added to pages. Images, File(s) to download, Folders, Image galleries, and PDFs all launch an overlay with a Files area that is used to upload content:





Exporting eClass content

- the portfolio export routine for eClass content creates a number of different file types in the ePortfolio files area that can be then inserted into pages.
Once files are uploaded, users can locate them, organize them, or remove them by opening the Files area through the top right nav dropdown in the Content section: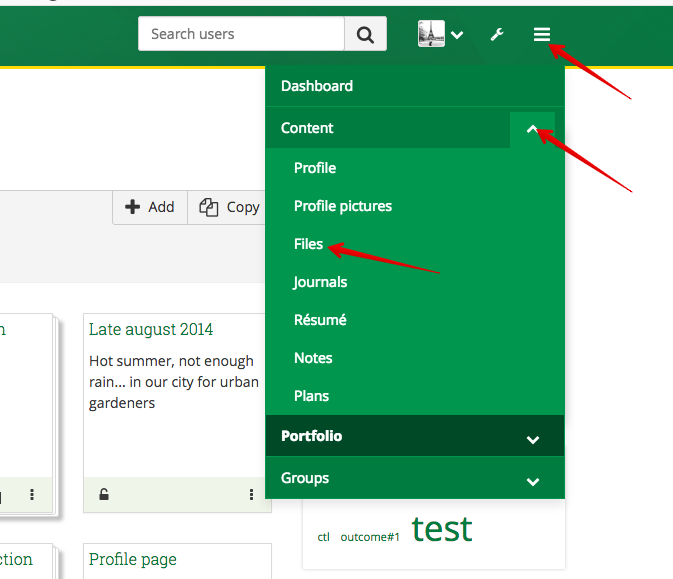 The Files area offers a standard set of tools for organizing and working with files: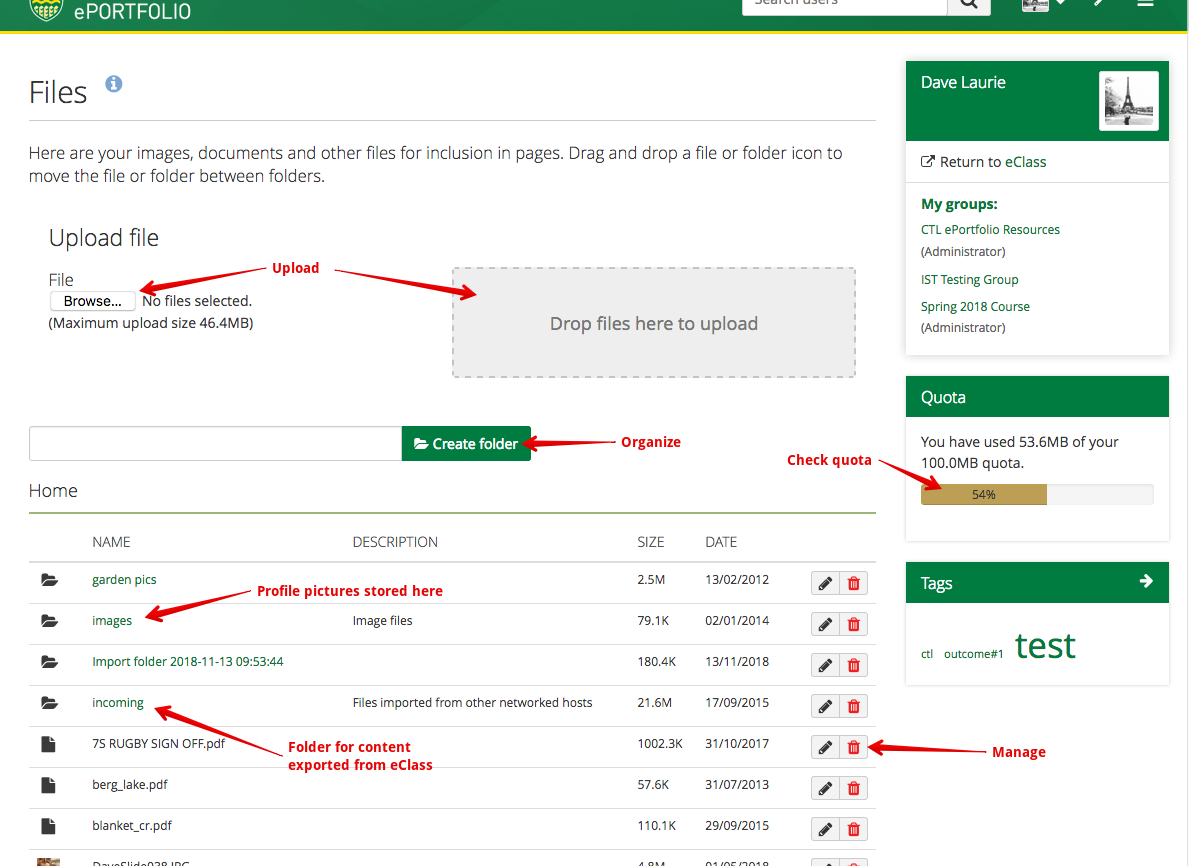 The video below, recorded on an older version of the ePortfolio system but featuring most of the same mechanisms, outlines the process of adding profile pictures and files to your ePortfolio:
---