Uploading and Embedding Media Using Stream2
Last modified on 21 July 2021 07:40 PM
Article Last Updated June 2021
This article describes how instructors can use the Stream2 Media suite to upload or record media into their course to allow students to easily access video content. Stream2 is an integrated cloud service that stores media files in the eClass environment and provides an optimised streaming mechanism that includes automatic captioning and buffering.
Stream2 can be used to add content in any editor context (shown below) so it also can be used to have students make multimedia submissions to assignments or forums. Stream2 was formerly available via an external tool integration added as a part of the transition to online course delivery in March 2020 which allowed the tool to be used to pre-record lectures.
Uploading/Recording media through the editor
Media can be added in any editor context: forum posts, page activities, labels, content section headings, quiz questions, etc. The Stream2 media tool icon is at the far right of the top row in the editor:

The Stream2 interface has 3 content areas:
My Media - Any videos uploaded by a user and available to the user across all of their courses.
Course media - Any videos uploaded in a specific course. ANY instructor in the course can see or embed these videos (and these are copied forward along with the course).
Recordings - Any video recordings made in this course using the standard editor tools OR the external tool link. The process for recording is the same as for using the external tool as described here.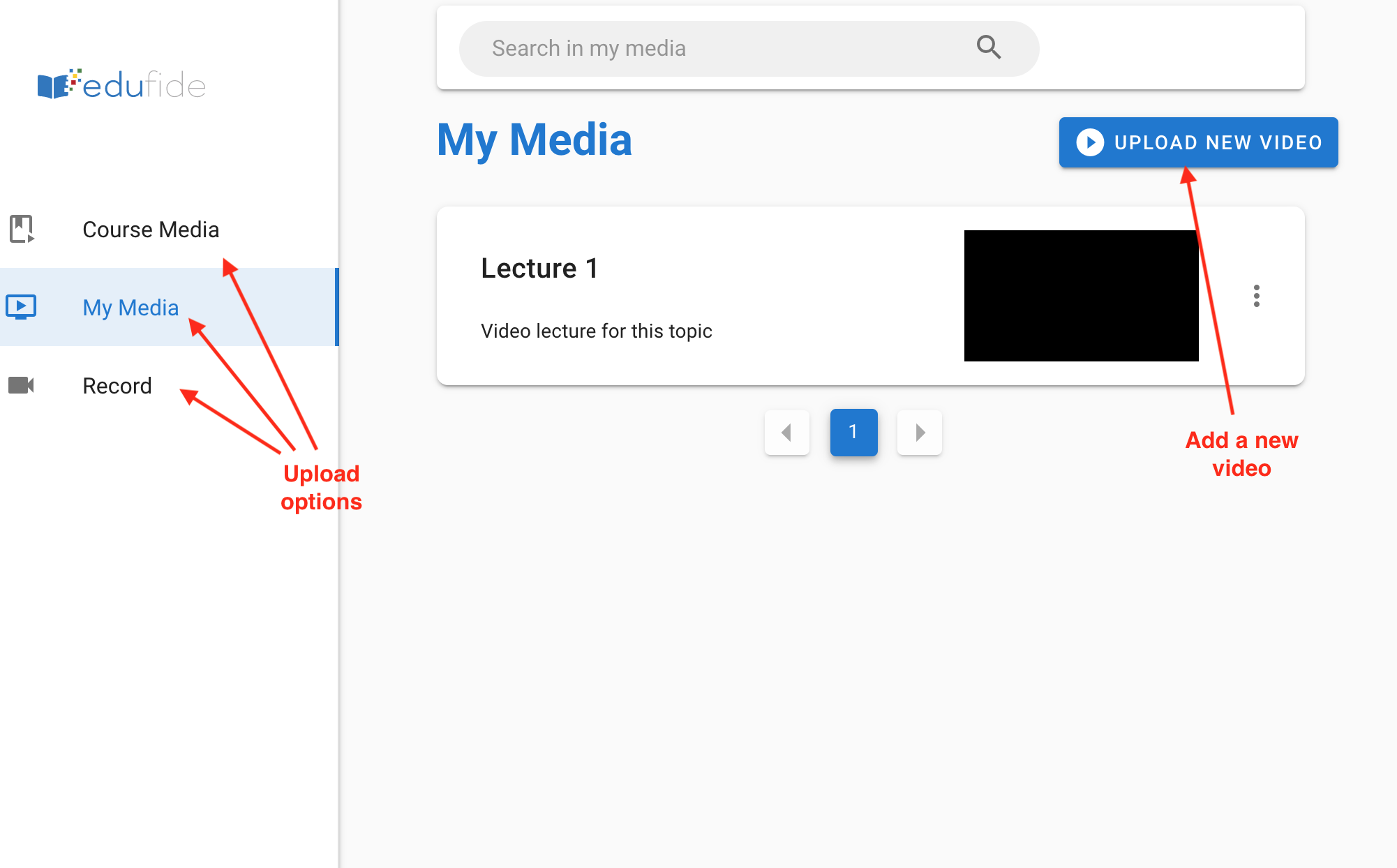 To upload a video, enter a title, description, and drag-and-drop or browse for a video file. Select the maximum output quality and whether to generate captions automatically or on-demand then click Save: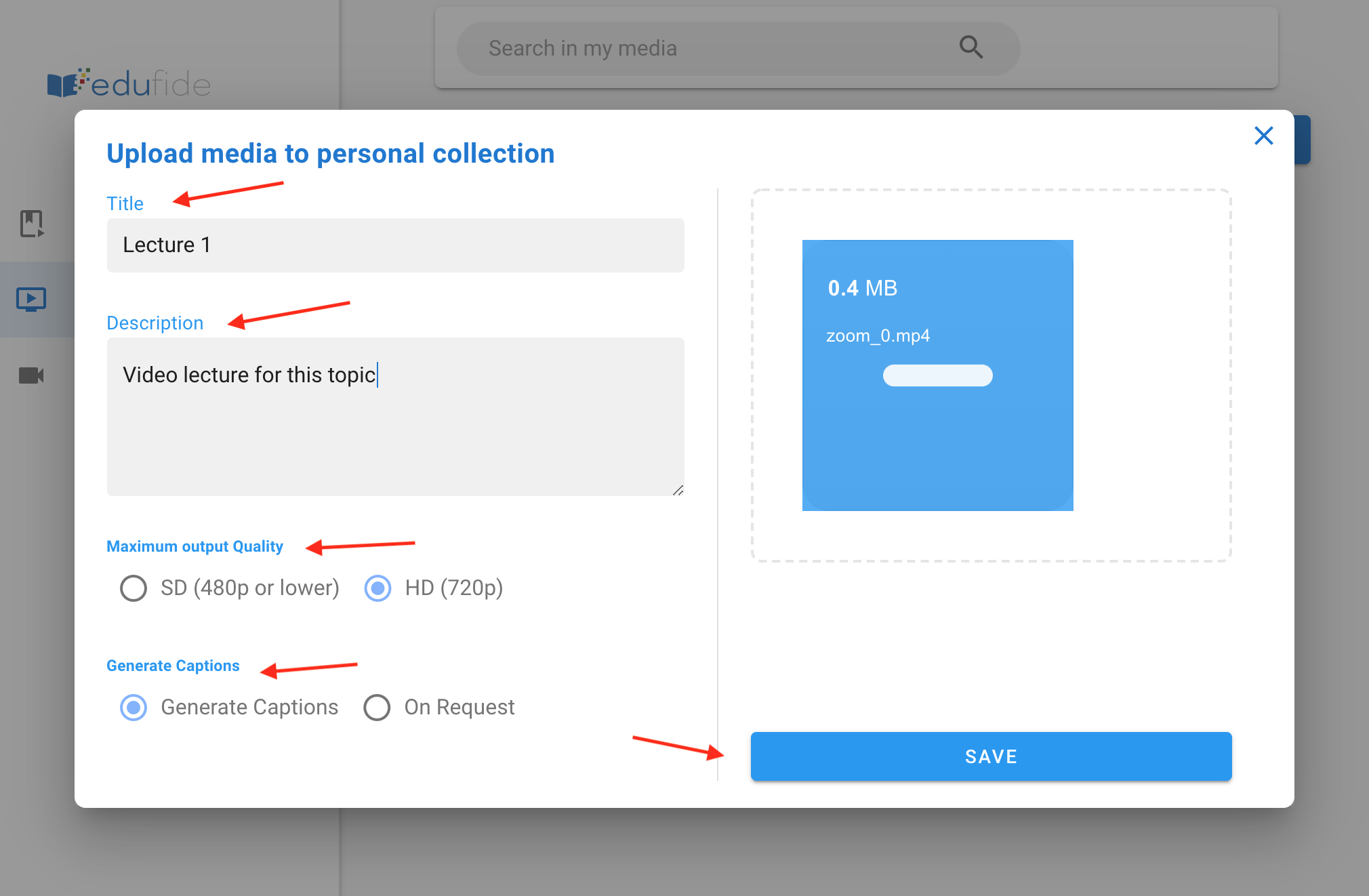 To embed and display media in a course
Once uploaded, media must be embedded through the editor to be viewed by students. To do this click the action icon to the right of a video and select embed:
Select Copy Moodle Embed Code which automatically copies the required code and closed the embed overlay (watching these videos require students to authenticate into eClass.) The public embed code link would be used to display a video on a web page outside of eClass and is only available to instructors: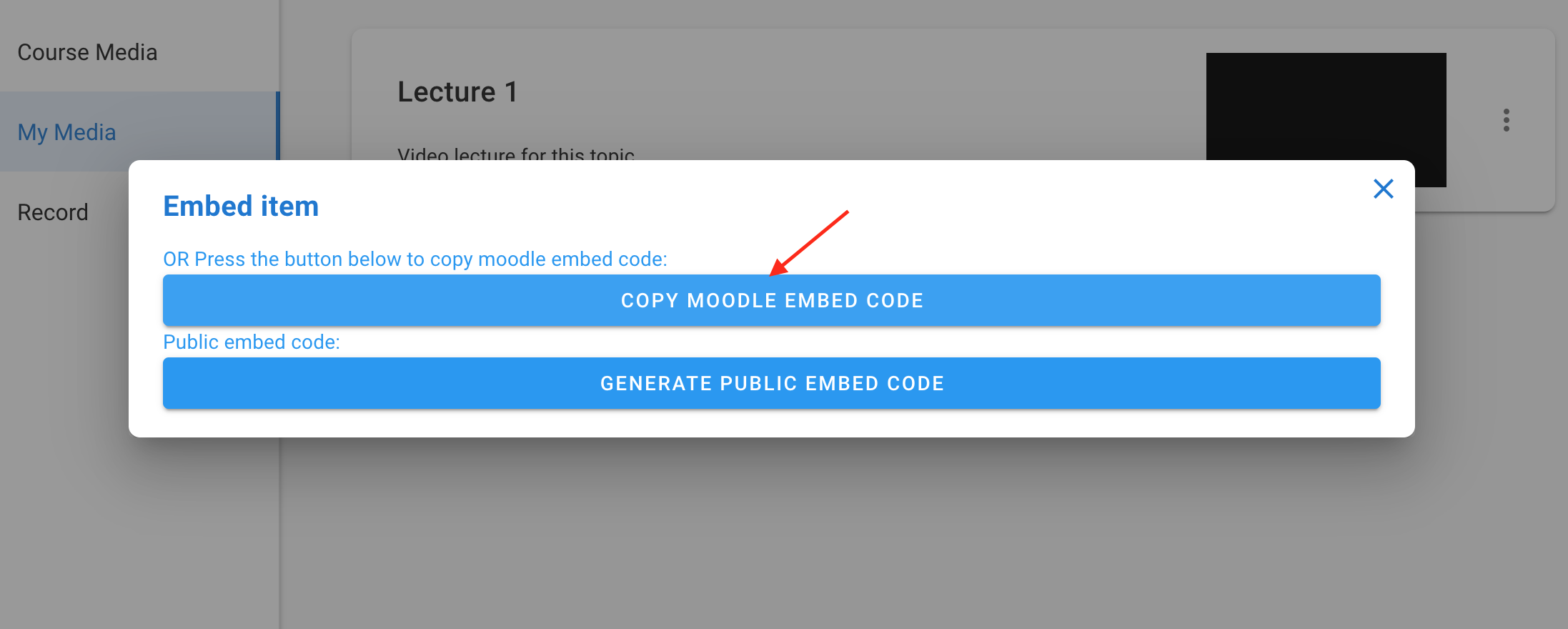 Then close the Stream2 media list, and paste the content in the required content area and click Save:

Embedded content will display in a standard media player with per user controls for video speed, captioning, and output quality.
---
-->