Adding Social PDF Annotation Activities to your Course
Article Last Updated September 2021
This article describes how instructors can use the PDF Annotation activity as an interactive tool for social annotation in their course. This tool allows instructors to upload PDF files to have students markup the texts with questions, notes, or other marginalia that can be viewed and discussed by all participants in a course. Starting in June 2021, this tool is being enabled site-wide as an open-beta for a year to collect feedback and usage data. For more information contact eClass support.
The PDF Annotation activity is selected from the Activity chooser: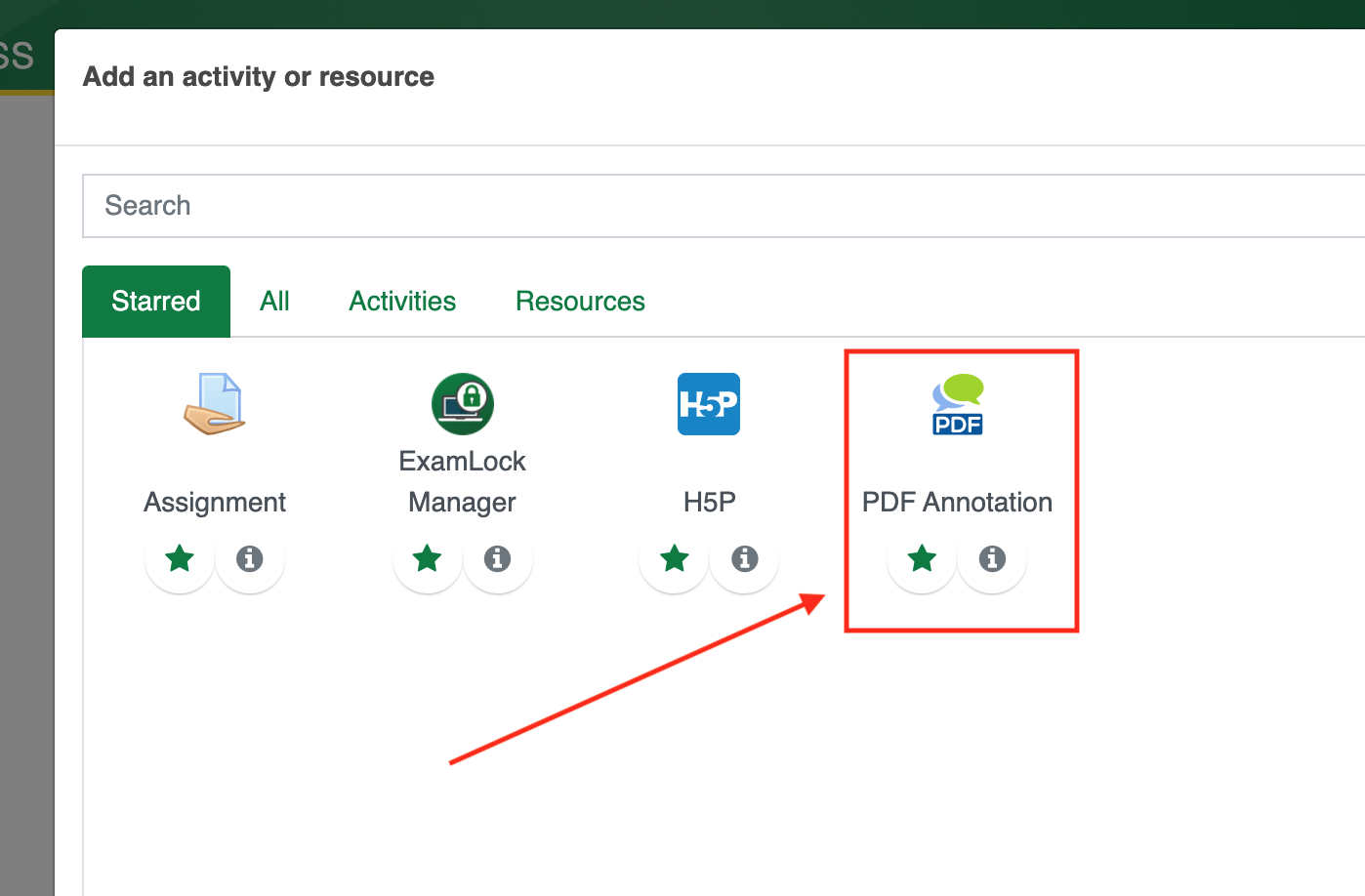 Instructors must enter a name for the activity and an optional description (which may be a good idea to set specific instructions for the students including parameters for the discussion.)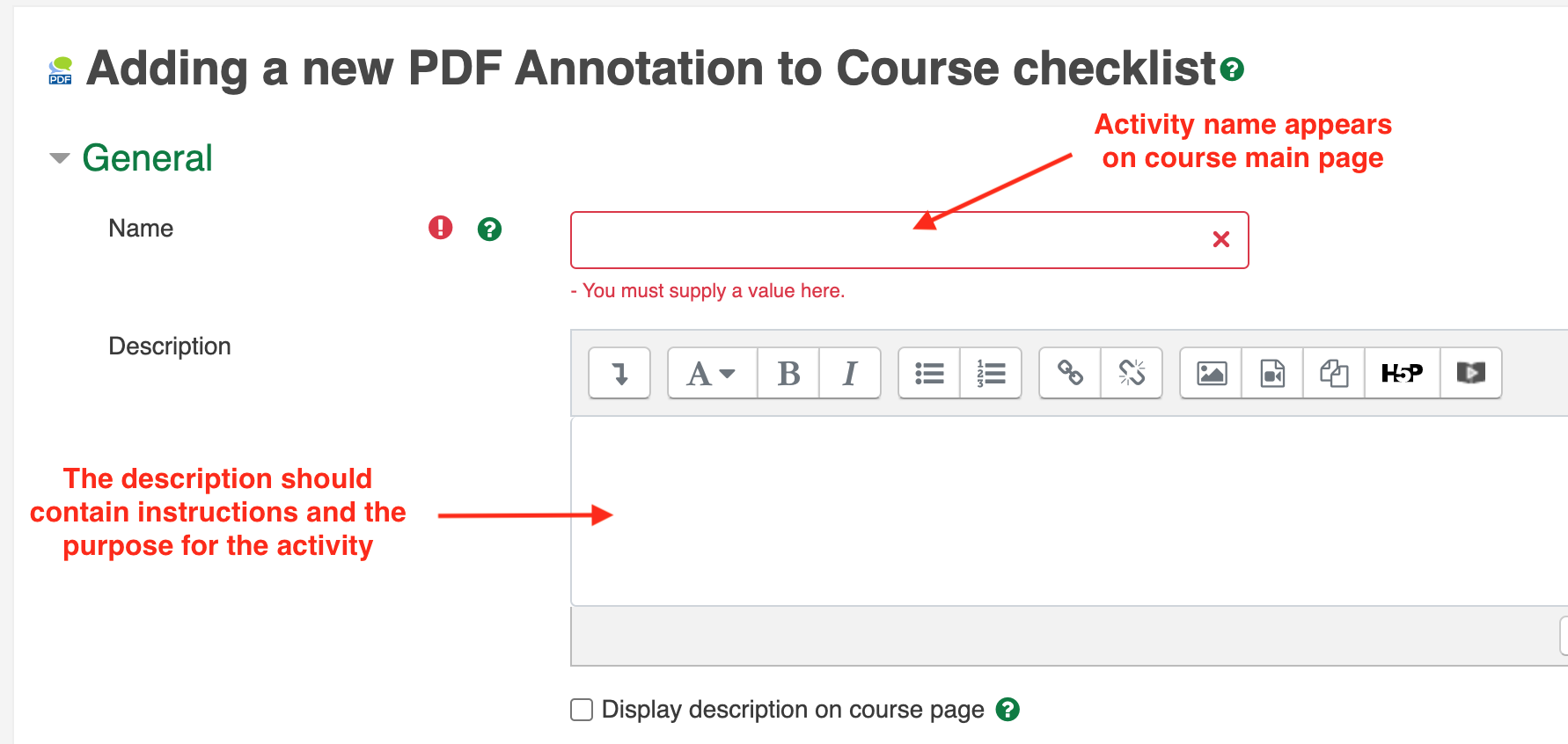 The PDF file for annotation will be added in 'Select a pdf-file' by dragging and dropping or navigating to the file on the local machine.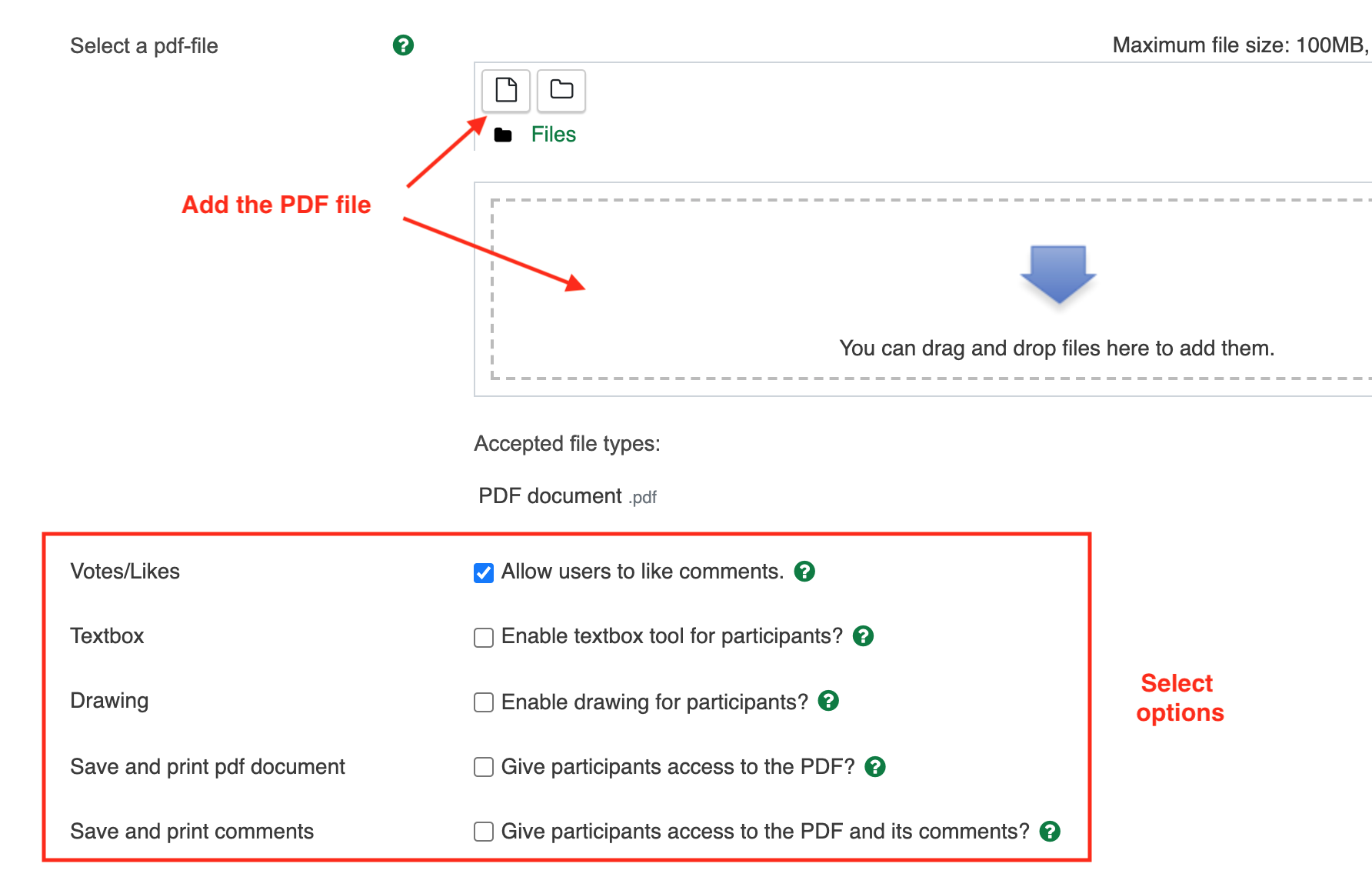 Other available options for the tool include:
Votes/Likes - Allows students to 'like' or 'upvote' comments (other than their own) made onto the document
Textbox - Enables comments to be added into textboxes overlaid directly over top of the PDF contents (otherwise they appear in a list on the right-hand side). Note that textbox comments cannot be 'Answered' nor can they be anonymous.
Drawing - Turns on overlay tools on the PDF.
Save and print PDF document - Allows students to retain copies of the original PDF document.
Save and print comments - Allows students to retain copies of all comments entered onto a PDF
Note: Even though the PDF annotation activity contains the standard 'Common module settings' as other activities, the option to split an activity into a group mode does not work for PDF annotations. Even if a group mode is set for this activity, instructors and students will see annotations from the entire class.
Viewing Student Contributed Annotations
After students began commenting and adding marking up the PDF document, there are 3 different tabs instructors can access:
1. the default view is of the annotated PDF itself (identified by the name of the activity). Instructors can view student comments and questions by clicking in the right-hand column.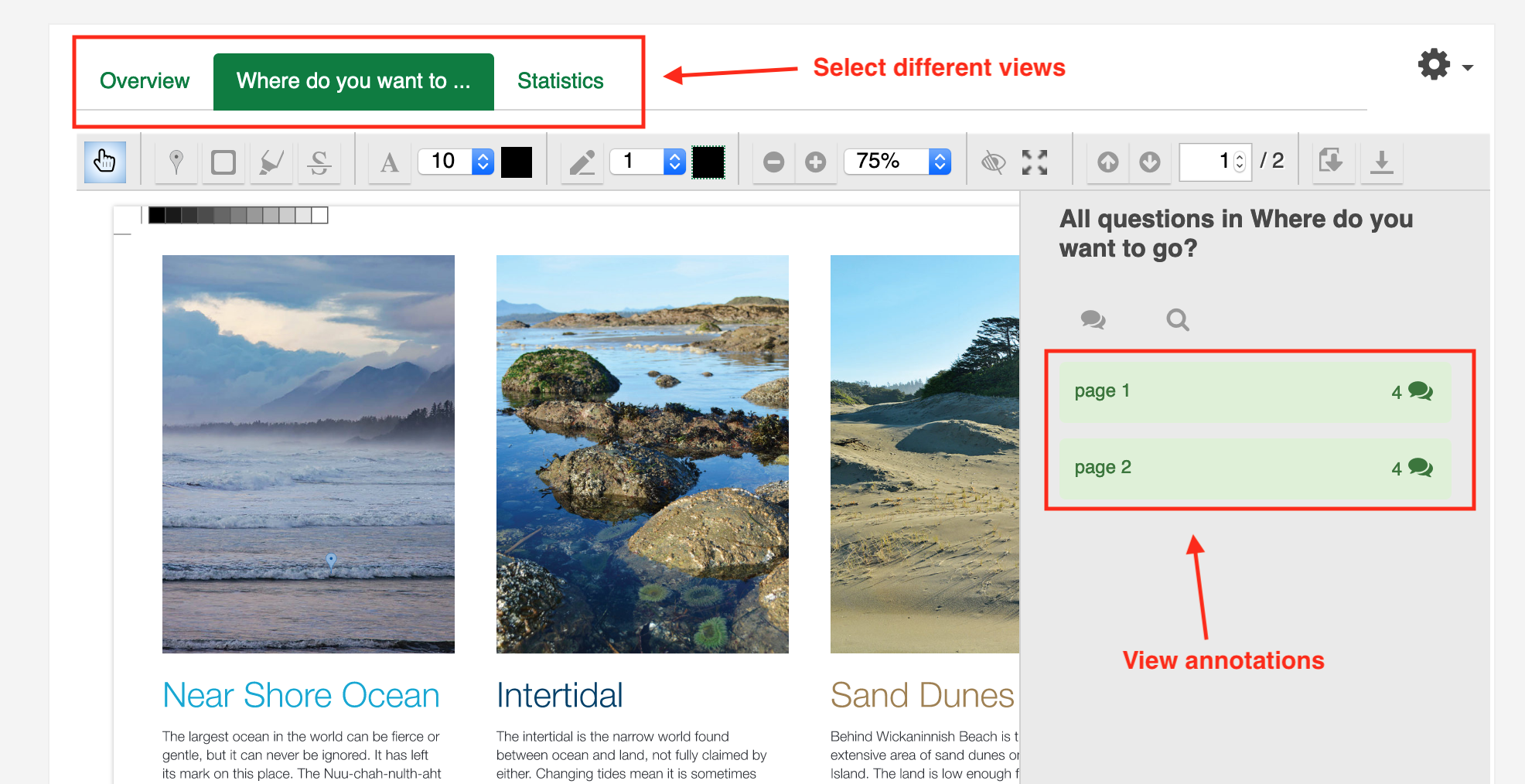 2. The Overview tab which sorts the annotations into the Questions, Answers, and any Reported Posts. All users can also filter to view only their own posts.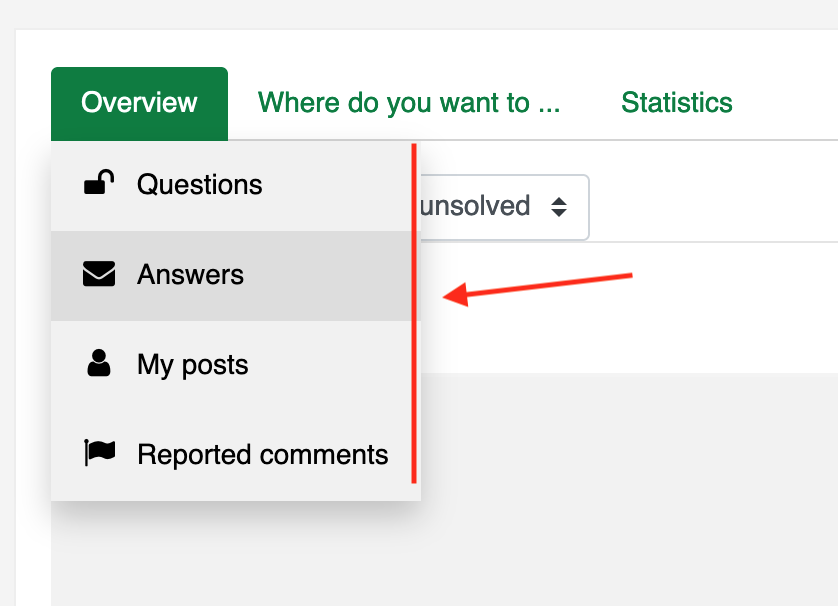 3. The Statistics tab contain summary data for the entire activity. Students see a subset of the data focussed on their own activity: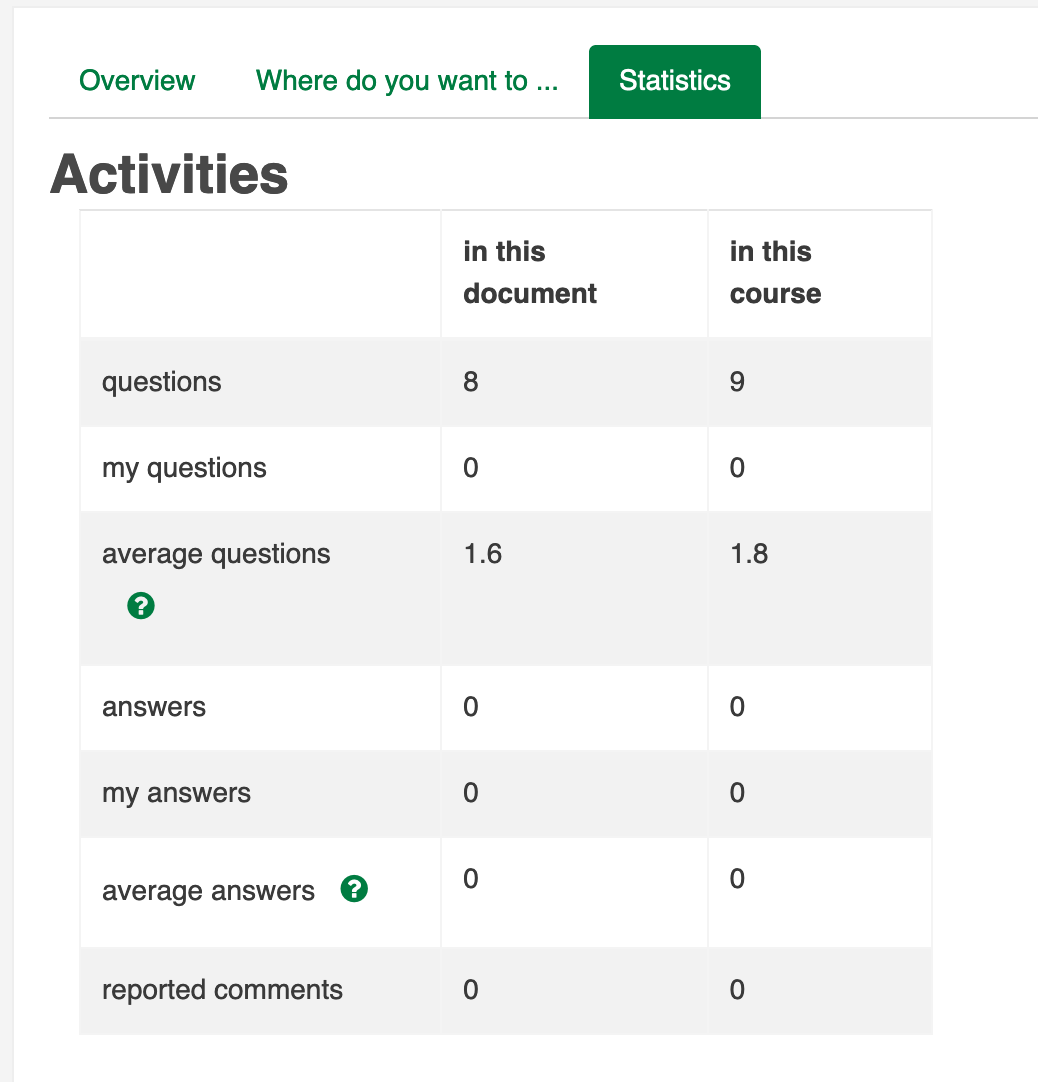 ---